Getting a visa and preparing to study at a US university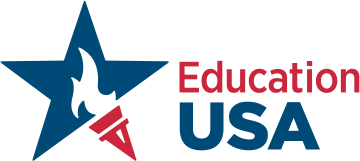 Our pre-departure guide is full of information for you to know before you go! This guide provides insight into: 
Visa and travel
The best resource for the visa application process is the US Embassy in the United Kingdom website. Watch our student visas webinar below, produced in collaboration with the Consular Section at the Embassy.  
The most important thing is to follow all visa and immigration advice from your university. 
There are certain restrictions on the dates you can enter the USA, and there are documents you will need. In general, you will require the following: 
Passport with your visa 
I-20 or DS-2019 form 
Evidence of financial assistance (if not on I-20/DS-2019) 
I-94 form (given to you at the airport in the US) 
You should arrive in advance of any orientation programmes. Although you are allowed to enter the USA 30 days before your official start date, you must notify the designated school official of: 
When you arrive in the USA 
When you arrive on campus (this should be an official meeting to confirm your attendance and visa status) 
If you are planning on arriving in the USA before your official start date, make sure you have sufficient funds and accommodation is organised. You will be required to tell US customs where you are staying in the US. 
Unless the university have confirmed it's okay, try not to arrive on campus in the evening or on a Saturday, Sunday or federal holiday. University offices are likely to be closed. 
Once in the US, your university will have an office that supports international students with visas. As your university will be your sponsor, they will be keen to make sure you understand what you can, and can't do, on a student visa. They can be great campus connections to check with to ensure you stay in visa status.  
Remember, if you are travelling outside of the US and plan to reenter on your student visa, you will need to ensure you have your passport with your visa and your I-20 with you.
Practical information
Going to the US for an extended period of time requires preparation, but this will pay off once you have established your daily routine. As EducationUSA advisers we recommend sorting some tasks in advance:  
UK events 
Some US universities will hold networking events for UK students admitted to their programmes before start of term. This is a great opportunity to meet other postgraduates that are studying at the same university or programme as you and learn more about what to expect once you're there.  
Health insurance 
Unlike in the UK, healthcare in the USA is private and can be very expensive. All students in the USA are required to take out healthcare insurance for the duration of their studies. There are thousands of insurance providers, but many international students find it cheaper and more convenient to purchase insurance through their universities. You should speak to your international student advisor to discuss your needs and the plans on offer. Please make sure you read and understand your insurance plan and what is covered under the plan. Things such as doctor's visits or prescriptions are not free in the US, even if you're insured and generally require a co-pay payment to be made, which will vary by plan. 
Banking 
If you're planning to open a bank account when you're in the US, you'll want to wait until you're on campus so that you can get a sense of which banks are nearby. Your international student advisor might be able to provide advice and you may even have the opportunity to open a bank account as part of your international student orientation. If you're planning to use your UK current accounts or credit cards while in the US, then you'll want to check with your provider to see whether you'll be charged any fees for using your cards abroad.  
Taxes 
There are certain tax requirements for students in the US. Depending on your income and funding status, you may be required to file a tax return, even if you are not employed in the USA. For full details, please refer to your international student advisor at your university and the Internal Revenue Service. 
Employment 
Do not exceed the work limits of your visa when seeking employment in the USA. F-1 and J-1 visa holders are not allowed to undertake paid or unpaid work off campus at any time, but can work on campus up to: 
20 hours a week during term time

 

40 hours a week during holidays

 
To find on-campus jobs, check first with your careers office and the jobs section of your university website. On-campus work does not mean you have to be employed by the university. 
To be certain your visa status is not jeopardised, you should maintain regular contact with your designated school official (who oversees your visa) if you gain or change employment. 
Professional networks 
Many universities in the US have international student and alumni interest groups. You can find an alumni mentor based in your industry and programme and gain practical insight and advice.
Academics 
It's time to focus on the reason why you're going to the USA: to experience American higher education. 
You've chosen this new experience because it's something different than what's on offer in the UK. There are a few important differences to note before you go. 
In the classroom 
Teaching in the US will vary from the UK. Regular coursework and exams throughout the term are common, and class participation is often expected. Make sure you understand what's expected from you on your programme and contact the faculty if you have any questions or concerns.  
Marks 
Academic work in the US is typically graded A-F. The numeric scale associated to these grades (4-0) is used to calculate the grade point average (GPA) of your entire qualification. 
Calendar 
The US academic calendar is slightly different to the UK. Universities can operate whichever term dates they choose, but the academic year typically begins in mid-August/early September and ends mid-May/early June. Some institutions and programmes may also offer a summer term.  
In addition to the summer break, students will typically have a two week winter break at Christmas and one week spring break in March.
Living arrangements 
Accommodation  
There are a few types of accommodation while at university in the US, including on-campus and off-campus housing. 
On-campus 
Almost all US universities provide their students with the option to live in dormitories on campus. Check with your institution to see what living options they offer to postgraduate students.  
Some universities have on-campus apartments that offer the feel of living off-campus but have the convenience of living on-campus (apartments are always in high demand; priority is generally given to upper-level undergraduate, graduate and married students, but some universities also give priority to those whose hometowns or place of origin are farthest from the school, such as international students)

 

Married student housing

: at some universities, apartments or houses are owned and operated by the university exclusively for married students and families (demand for these units may be high due to limited numbers)

 
Off-campus 
If you cannot find accommodation in university dormitories on-campus, or would prefer to live in an apartment or house, you may have to look for housing off campus. 
Off-campus accommodation includes apartments, houses, privately-operated dorms and rooms in a private home. If you choose to live off-campus, your university's housing office can offer advice. 
Remember that it might be cheaper to live in university accommodation in a city, or it might be cheaper to live off campus in rural areas.
Campus life 
Orientation 
As an international student, you might not be sure where to begin when you arrive at your university. This is where an orientation programme can help you get your bearing and give you a better sense of what your new day-to-day life will be like at your university in the US. US universities will offer international students orientation programmes before classes start, which will typically include:  
Campus tour 

 

Tour of residential areas

 

Introduction to library and technology resources

 

Familiarisation with on-campus resources

 

Meeting with an academic advisor 

 

Meet-and-greet with current students

 

Getting a university ID card

 

Information on opening a bank account

 

Seminars on health and safety

 

Some universities may offer tours of the local area depending on how large the town/city is where you are studying

 

School practices and policies 

 
Student support  
Take a look at what support services your university offers to students. Do you have a disability that will require support once you're in the US? Will your family be joining you? Are there any particular networks related to your personal identify that you'd like to be part of? Make sure you research the kinds of support your university offers and how and where you can access it. 
International student services 
Almost all universities have an international student services team whose purpose is to make your transition to the US as easy as possible while celebrating your individual background and culture. 
The international student office will be your best resource before you arrive in the US and throughout your time at university. Do not hesitate to send them an email or stop in the office if you have any enquiries. They can offer advice on: 
Visa and immigration

 

University administration

 

Cultural differences

 
They might also organise: 
Orientation

 

Social events

 

Host family schemes

 

Holiday gatherings and trips

 

International weeks

 

Cultural celebrations 

 
Clubs and societies 
Most universities will have clubs for you to join based on varying interests and passions. 
Most university websites will post the list of clubs available along with the individual clubs' websites. Take a look to see what's available for postgraduate students.  
Many universities also encourage you to form new clubs if one does not already exist to match your specific interest. 
Dining 
At the postgraduate level, many students will live in apartment style accommodation either on or off-campus, which allows students to cook for themselves.  
For students living on campus, your university may offer you a chance to purchase a meal plan or meal points to purchase food from dining halls around campus. Meal plans can be customised to your needs (unlimited, a set number of meals per week etc).  
Meal plans can usually be purchased by students living off campus who want to eat in between classes. For students living off campus, dining halls may also accept cash/card payment if you are not on a meal plan. 
US culture 
By studying in the US, you have the opportunity to live and study in a place with such diverse regional cultures that one coast can feel like the polar opposite from the other. 
This section will prepare you for the culture shock you will most likely experience while in the US and how to handle it, as well as give you some general cultural differences between the US and UK, including religion and politics. 
Culture shock 
The key to dealing with culture shock is to remember that this is a natural process that accompanies being in a new country for an extended period of time. 
The most important thing is to give yourself time to adjust to your new surroundings, remain positive and not become discouraged. 
The UK Council for International Student Affairs has a diagram to explain the different stages of culture shock. 
Here are a few ways to find support and channel your homesickness into something positive: 
Meet with other international students who are probably going through the same thing

 

Visit and familiarise yourself with nearby places of interest

 

Talk with your international student advisor

 

Join a club or society you're passionate about

 

Represent your country at a study abroad fair

 
You might even experience reverse culture shock when you return to the UK. There are a few ways you can counter this: 
Keep a journal of your time abroad and compare your experiences to those in the UK

 

Stay informed of the news at home

 

Keep in contact with people from home, with regular video calls

 

When you return, remember not to overload friends and family with your stories and "when I was in the US..."s - instead, engage with local international groups or other people who have had similar experiences

 
Cultural differences 
While you may not think it at first, there are numerous cultural differences between the US and the UK that you will likely encounter: 
Tipping:

 tip 15-20% at restaurants, 5-10% for taxis, 10% for hairdressers and $1-2 per drink - not tipping is considered the worst of faux pas

 

Personal lives: 

Americans are very open people and like to share a lot about themselves

 

Humour: 

sarcasm, satire and surrealism are not common forms of expression (The Inbetweeners might take some explaining)

 

Local mindsets: 

due to the country's size, news and culture are focused more locally than globally

 

Values:

 punctuality, individual responsibility, a high work ethic, and proud patriotism are all valued in the USA far more than the UK - self-deprecation is rare in the US, and laughing at yourself or your country is viewed with suspicion

 
Religion 
The USA was founded on the principle of religious freedom and is therefore religiously diverse. 
While the UK has more non-believers than any particular denomination, religious faith is fairly common and widespread across the US. 
In most of the country, your beliefs will be respected no matter what they are, and opportunities will be provided for you to engage with your faith or lack thereof. 
Certain parts of the US, in rural areas and especially the South outside of major cities, may to be less religiously diverse. Protestantism is predominant, and religion may be an essential part of the lifestyle. These areas are usually more conservative. Students from these areas may talk openly about their beliefs and can be shocked if you do not share them. 
Politics 
Don't be afraid to express your political beliefs on campus but remember to be polite. Americans can be self-critical but will take offence if they think you are insulting the political concept of the USA. 
You will notice that Americans become particularly politically minded and patriotic during a presidential election. If you happen to be in America during an election year, ask your American friends to explain the two-party system. 
Presidential candidates often tour certain universities to speak to students during the campaign. Consider yourself very lucky if you get a seat at one of these events.