Choosing a US graduate programme and university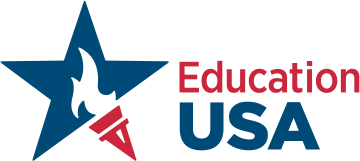 Getting started with choosing a programme
How to get started with choosing a graduate programme at a US university? 
Narrowing institutions and their programmes down can be an exciting and surprising process. Many students find their perfect match at a graduate school or location they'd not previously thought of. Investing time in the research process will help increase your chance of success in this competitive process. If you're wondering how to get started, we'd suggest following three steps in your choosing process.
Step 1: Think about what's important to you before your start your research
Everyone is different and each person will have a combination of different factors that will influence which university and programme will be the best fit for them. US admissions at the graduate level will be looking for students who will be the best fit for their programme, and so spending time to get clear on your sense of fit will help you identify the best programmes for you. Some of the factors that might form part of your sense of fit could be:
Type of degree / programme – In the USA, many graduate programmes will either be a master's programme (often lasting two years) or a PhD programme (which normally lasts around 5 years, and which often includes an inbuilt master's programme. Some programmes will be more specialist, whereas others may have a professional focus. Find out more about types of degrees/programmes further in the choosing guide
Type of university – each US university will have different strengths in research, different styles of teaching and a different personality. These factors can vary hugely even within one institution. Learn more about types of universities and their research in this part of the guide
Entry requirements and selectivity – Each programme within a US university will have different entry requirements, different focuses and concentrations, and different levels of selectivity. Understanding your fit and competitiveness and how that matches the university you are researching will be important. Learn more about entry requirements
Funding your studies – US graduate programmes can vary widely in their cost of the programme, along with the cost of living at a particular location. However, many graduate programmes may also offer funding to help attract talented students to join their programmes. If funding in the form of fellowships, assistantships or scholarships is something you will need to consider, you should plan for this as early as possible in your research and choosing process and check out our guide to funding US graduate study where we cover this extensively. 
Personal fit – Every person will bring different identities and wants to this process. This part is about identifying what you want from a university (size, location, research focus and facilities, campus life and environment, housing, regional specialities, opportunities etc.) and the identities we each need to have met (e.g. support for my disability on campus, support for my gender expression, identity and sexuality, support for first-generation students, support for bringing a spouse or family to the US for the duration of my studies etc.) Find out more about personal fit in the guide 
If you know of someone who has studied in the USA, such as a friend, an alumnus of your university, or an academic at your university, it's worth speaking with them about their experiences in the USA to help inform your thinking about the things that are important to you.
Step 2: Do your research
Once you know what's important to you, it's time to do some research and put together a list of 10-20 graduate programmes that meet most or all of your criteria. 
Top tip!
We'd recommend starting a spreadsheet to help you track your research – you could include columns for the name of the university, the programme you are looking at, costs and assistantships, other funding offered, important dates and links, and key things that stood out to you during your research.  
Using university search engines to find programmes 
The following search tools let you discover a wide range of universities offering programmes you might be interested in.  
How do rankings fit into this process?  
Some of these resources include university rankings, but rankings in the USA are not the same as in the UK. Some don't rate the quality of teaching or graduate prospects, and some give weight to how much money a university has or invite universities to peer rank themselves. Rankings can be a useful tools but shouldn't be the only method you use to choose a university. Make sure you are using your list of factors that are important to you to identify your best-fit programmes.
Step 3: Narrow your choices 
Once you have found around 10-20 programmes that meet your criteria, you should narrow this list down to the ones which you will apply to and which will be the best fit for you. Think strategically and spread your chances of admission. 
We suggest you apply to three to six graduate programmes, in order to maximise your competitiveness and manage your workload. 
Top strategy tips for narrowing your list 
Make sure you are a competitive fit for the programme 
Be strategic and be aware of your own profile. Do you match the profile of the students admitted to the programme? How do your undergrad academics and grad school test scores match up to the programme? How selective is the programme? Are you applying too narrowly to only a few highly competitive programmes?  
Make sure you have done your research 
Even if you are a good fit, selective programmes will be looking for students who have thoroughly researched the programme and department, and will be looking for this to be evidenced in your application. Applying "just because you have heard of the school and it's well ranked" is the quickest way to a rejection.  
Also, check what funding is available, if you would be eligible for it and when you would need to apply.  
Make sure you have been in touch with the school 
Many graduate programmes or schools will have their own admissions team, and programme administrators or recruiters who are used to handling questions from prospective students. As EducationUSA advisors, we often see students who are hesitant to reach out to the programme or school. In the US, contacting admissions reps is very common (even expected!) and they can be an invaluable resource of information and advice relating to their programme. Don't be shy!  
Do I need to visit a US campus before I apply? 
You do not need to visit a US university before you apply. If you do decide to visit, many universities will be open for self-guided tours throughout the year, and you can find more information about this on each university's website.  
There are many ways to learn more about a US university without making a physical visit: 
Spend time on the university's web pages, especially the programme's department webpages

 

Look at the news content produced by the university – this will give you valuable insight into the priorities of the university

 

Follow the university and its various communities on social media

 

Make use of any virtual tours of the university

 

Attend any virtual information sessions offered by the university

 
Do I need to contact the faculty before applying? 
As a general rule, contacting the faculty before you apply is not necessary, especially if you are applying for a master's programme.   
If you're applying for a PhD programme, sometimes it is not necessary to contact faculty before applying (unlike in the UK, where finding a supervisor is necessary). You should check the advice given for the programme(s) you are looking at, which will advise you if you need to have found a supervisor or not before you apply.  
Universities in the USA 
US higher education is structured and organised differently from UK higher education, especially for postgraduate studies. At the graduate level, you will want to be looking for universities and colleges offering graduate programmes. There are several different categories of US institutions, which will affect the style of your education.  
Remember, at the graduate level, the academic department, rather than the university as a whole, will be more important in your choosing process.  
Private universities and colleges 
These institutions receive the majority of their funding from fee-paying students, private donors and federal research grants. They usually have smaller student numbers, and the higher fees reflect this. However, private institutions can have generous funding opportunities available. 
Public universities 
Public universities receive funding from both the state and federal governments. If you're from Ohio, you will pay lower fees at a public university in Ohio than a student from California or the UK at that university.  
Public universities often have lower fees than private institutions, even for out-of-state students. As an international student, you will be considered an out-of-state applicant for all public universities. Within them, many departments will offer fellowships and other funding to the best applicants, even if they are not from that state. State universities can have large campuses and high student numbers. They can be centres of excellence for certain subjects and will often have many graduate schools and specialisms available. 
What is the Ivy League? 
Many people in the UK use this term incorrectly, wrongly assuming that it is synonymous with the Russell Group in the UK. The Ivy League is a sports competition between eight of the oldest private universities in New England. Many universities people assume are in the Ivy League – such as MIT and Stanford – are not. It's worth remembering that these schools may not be the centre of excellence in your field and that many departments at universities across the US are producing world-leading research and teaching. Do not limit yourself by only focusing on these few schools.  
Specialist institutions 
Some universities focus their strengths on specific subject areas. Common examples include: 
Engineering, technology and computer science

 

Performing arts

 

Art and design
Programme and university accreditation
If you choose to study in the USA, you will want to make sure your degree is recognized and accredited to be of a standard comparable to those in the UK. 
Unlike the UK, which has the QAA overseeing UK universities, the United States has no federal body or other centralized authority exercising single national control over postsecondary educational institutions in the US. In general, institutions of higher education are permitted to operate with considerable independence and autonomy. As a consequence, American educational institutions can vary widely in the character and quality of their programs. 
Accreditation is the system by which universities and their programs are peer-reviewed to ensure a minimum level of quality is met. You should always check that the program and university are accredited before you apply.  
You can read more about accreditation on the EducationUSA website, and check a university's accreditation status on the US Department of Education's Database of Accredited Postsecondary Institutions.   
For graduate programs that lead to careers regulated by professional bodies, it's important to make sure your degree will be recognized in the UK by the equivalent body so that you can return to the UK to work.  
For example, to become a physical therapist in the US you must earn a doctor of physical therapy degree from a Commission on Accreditation in Physical Therapy Education – accredited physical therapist education programme and pass a state licensure exam. Students will need to earn a bachelor's degree in a field related to health science, exercise, and/or sport.
For some graduate programmes, students may also be required to complete specific prerequisites, such as physics, kinesiology, biology, chemistry, physiology, and anatomy. Research the prerequisites of the doctoral degree programme you are interested in pursuing and make sure you meet all the criteria before you apply.
Once you return to the UK you will need to apply to the Health and Care Professions Council, who will check where you qualified from and what post-grad education you have undertaken. Frequently, the requirements in the UK may well differ from the standards in the US.
If you're interested in pursuing a post graduate degree in a professionally regulated career make sure you do your research and check that your US postgraduate degree will qualify you to work in the UK on the completion of your studies.
Finding and assessing the research of US universities  
World-leading, innovative and well-funded research is often a key factor in the attractiveness of US universities for students from the UK.  
However, as EducationUSA advisors, we often see UK students making the mistake of relying on just a few household names to judge the quality of universities.  
Just like with UK universities, US universities' research excellence and output can vary, even between departments within a single institution. Make sure you are not cutting yourself off from potentially brilliant programmes by narrowing your focus.  
In the US, there is no equivalent of the Russell Group as we have here in the UK, nor does the US undertake an exercise like the UK's REF. If you are looking to assess the research quality of US universities, the following resources may help: 
Remember, academics at UK universities may be a really helpful resource for you – they may be able to highlight academic colleagues or particular departments at US universities that are particularly strong in their field.
Postgraduate (graduate) degrees at US universities 
Master's degrees 
Master's degrees in the USA can help advance your career in a variety of fields, giving you specialised knowledge and more experience than a graduate from a bachelor's programme. Unlike the UK, a master's degree in the US is usually two years long and can lead directly to a PhD.  
The US also offers various types of terminal master's degrees (those that do not lead to a PhD) including:  
Academic master's degrees 
These degrees are usually two years in length, though you may find some one year programmes including LLMs.  
US master's allow for greater breadth and focus towards a specialised area of academia than the UK, often through: 
Field projects

 

Interdisciplinary work

 

Internships

 

Collaboration with faculty on research projects
Doing an academic master's in the USA can be a good option for UK students interested in furthering their knowledge or becoming competitive applicants for PhDs in the UK. 
Professional master's degrees 
These degrees can be a good option for students interested in demonstrating their interest and expertise in a particular professional realm. They are just as academically intensive as LLM, MA and MSc degrees, but have a more professional focus and application. 
The following list is not exhaustive, but includes many common professional master's degrees in the USA: 
MArch (architecture)

 

MBA/Executive MBA (business administration)

 

MFA (fine arts)

 

MEd (education)

 

MPA/MPP (public administration and public policy)

 

MPH (public health)

 

MSW (social work)
Some professional master's degrees, such as the Executive MBA and MEd, can take one year to complete, others take two years. Make sure you understand how long your programme will last, as it will affect how much funding you will require (one or two years).  
Keep in mind that some terminal professional qualifications might not be as common at the master's level but will have doctoral research programmes instead.  
PhDs
PhDs in the USA typically take four to six years to complete, giving you room to develop your academic interests and develop your professional capabilities as an academic and a researcher. There are no pure research degrees in the USA. 
Unlike the UK, it is not usually a requirement in the US to complete a master's degree for PhD entry. Students in the US interested in PhDs typically apply to PhD programmes straight from their bachelor's degree and are required to take taught classes in their first two years. 
Some PhD programmes will award a master's degree en route to PhD candidacy. There will be core requirements in terms of the classes you have to take in the first two years, with some room for flexibility inside and/or outside of your department. 
If you have already completed a master's degree, you might be able to transfer some credit and not be required to take the full amount of classes in the first two years. This depends on how much your master's degree curriculum matches to the PhD programme's core requirements.  
Some PhD programmes, especially in the humanities, require candidates to become proficient in another language, and most have professional development requirements such as: 
Teaching undergraduate classes

 

Presenting at conferences

 

Co-authoring academic papers with faculty
What's different about studying law in the US
Like in the UK, law programmes are popular in the USA, but the study of law and the path to being able to practice law works very differently.
In the US, there are two types of law degrees both of which are only studied at the postgraduate level. There are no undergraduate law programmes.  
LLM 
The Master of Laws (LLM) is usually a one-year degree, specialising in an area of law. An LLM programme may be a great fit for you if: 
You are a working lawyer interested in deepening your practice in a specific area of the law

 

You are on training placement or contract, or LPC, and want to specialise your knowledge or make yourself more competitive for further training placements or jobs

 

You are a final year LLB student or GDL student interested in a master's degree before or after your LPC/BPTC or taking the SQE.
US universities will expect a student to have a previous degree in Law before applying for an LLM programme. For UK students, an undergraduate LLB programme will usually qualify for this requirement.  
US law schools have a wide variety of LLM programmes, which range from general LLM programmes through to specialist programmes in areas like: 
International law

 

Transnational arbitration

 

International business law

 

Tax law

 

Legal theory

 

Human rights law
An LLM does not automatically qualify you to practise law in the US or the UK. However, if you have completed a LLB or GDL programme in the UK, then take an LLM programme in the US, this may qualify you to sit for the Bar exam in some states (such as California), which would enable you to practice law in that state, assuming you have a visa to work in the USA.
For this reason, especially given the speed and cost of an LLM programme, these degrees can be a popular programme for UK students. The situation varies state to state, so you should contact recruiters at law schools who will be used to walking international students through these programmes.  
JD 
The Doctor of Jurisprudence (JD) is the traditional route to legal qualification in the USA, preparing students to sit the Bar Exam for the state in which they wish to practise. It is typically a three-year professional programme, with little scholarly or research content. 
There are a few reasons why the JD is not recommended for British students without permanent residency in the USA: 
It does not qualify you practise law in the UK

 

There is little non-loaned JD funding available to international students

 

In order to practise law in the US, you will still need to sit the Bar Exam for the state in which you wish to practise

 

After you complete the JD and sit a Bar Exam, there is no guarantee of a job and/or visa sponsorship

 

You then have a qualification not valid in the UK, with a potentially large student debt
Additionally, some states, such as New York, will accept the British LLB for entrance to their Bar Exams. Some states, such as California, will accept students with an LLB and a US-accredited LLM, or the LLB with the LPC/BPTC and successful completion of a training contract or pupillage. For this reason, many British students prefer to study for an LLM in the USA in between their LLB/GDL and LPC/BPTC, or afterwards.
What's the difference about studying medicine in the USA?
The US Doctor of Medicine (MD) is one of the most competitive programmes in the world. It is only studied at the postgraduate level, unlike in the UK, so American students entering these programmes will already have an undergraduate degree (normally in a subject like Biology). International students account for roughly 1.5% of all medical students in the USA. 
Some medical schools do not accept applications from international students, whereas at other schools admission for international students will be incredibly competitive.  
US applicants will often have completed: 
Competitive undergraduate pre-medicine degree programmes

 

Extensive work experience and extracurricular activities

 

High Medical College Admission Test (MCAT) scores
There are a few reasons why the MD is not recommended for British students without permanent residency in the USA: 
It does not necessarily qualify you to practise medicine in the UK

 

There is little non-loaned MD funding for international students (it can cost over $250,000 to attend medical school in the USA)

 

After you complete the MD, there is no guarantee of a job and/or visa sponsorship
For these reasons, we recommend to British students to study medicine in the UK and then apply for a postdoctoral fellowship or a PhD in an appropriate area of medicine in the USA. Medical schools will often have details of these online. 
Choosing based on entry requirements, your profile and selectivity 
The academic profile and admission requirements vary from programme to programme, but for all graduate programmes it's important to find a department that feels like an academic home to you. 
Choosing based on programme and department 
At the graduate level, the academic department (rather than the university as a whole) will be more important in your choosing process. It's also worth thinking beyond the programme that you are considering, and looking at the department at the university as a whole, to find out more about:  
Areas of faculty expertise

 

Core curriculum requirements and electives

 

Opportunities to work with faculty on projects, papers and conferences

 

Discretionary funds for academic opportunities

 

Available facilities and equipment

 
Consider the selectivity of the programme you're looking at 
It's important to be realistic about your programme choices in terms of what academic profile they are looking for. Some of the most selective graduate programmes in the USA admit fewer than 10% of all students who apply.
These programmes are looking for academically excellent applicants, who are driven in the field, have compelling reasons to continue their studies in a particular field and who are thoroughly researched on the programme and department.  
However, there are thousands of graduate schools in the USA, with a range of selectivity. You do not need a high first-class bachelor's and a master's degree with distinction to be admitted to a good graduate programme in the USA. In general, American graduate schools will at least be looking for: 
Bachelor's degree with a minimum 2:2

 

Very few modules with lower than average results

 

Some sort of extracurricular involvement

 
Consider your own profile  
Some US universities don't have specific entry requirements in terms of minimum degree levels like British universities. Others however, do. US degrees use a system called Grade Point Average (GPA) to calculate academic performance during the course of a degree. UK degrees are graded differently, and therefore it is not possible to convert a UK degree class into a GPA. 
As advisors, we recommend not trying to convert your scores. Many US graduate schools will have specific UK minimum requirements on their website, or will contain instructions for international students to assess their academic competitiveness. If in doubt, reach out to the department to learn more.  
Graduate schools will also publish the average or range of admissions scores their admitted students typically receive. If you are taking a graduate admissions exam like the GRE or GMAT, you will be able to compare these to the published scores. It's worth noting that a high admissions score will not "make up" for a low degree result.
Finding your personal fit 
Each university has its own atmosphere, and you'll want to choose the best fit for you. In order to start thinking about where to apply, reflect upon what factors are important to you for your postgraduate experience.  
This is a list of some questions you might ask yourself as you conduct university research: 
Academics 
Field of study:  
Do they offer my field of study for a postgraduate degree? Does the programme offer electives or concentrations? Is the programme subject-specific or inter-disciplinary? 
Application requirements:  
What do they require (University grades? GRE? GMAT?), and can I complete it? How important are the admissions exams if required?   
My competitiveness:  
Will I be competitive as an applicant? Are my grades on par with the standard applicant? Is it a school where many British students apply? 
Prestige / rankings:  
Is this a top university for my area of interest? Is there well regarded research being produced there? Are there any leading faculty in the department?  
Additional opportunities / research / teaching / Internships:  
Are there opportunities to do research or teach courses? Are there opportunities to get work experience through internships? Is there funding to attend conferences or networking opportunities? 
Faculty:  
What exciting research are the faculty members doing? Will I be able to work closely with faculty? What research groups are there? Will I have one supervisor and/or a committee of supervisors? 
Class size / teaching:  
How big are the classes? What is the faculty-to-student ratio? What courses are on offer in the postgraduate programme? If a PhD, how much coursework is required?  
Requirements and semester system:  
How do programme requirements work? Does every student take the same graduate classes, or do you get to pick and choose from a set of different options? Do the classes offer the opportunity for deep engagement with the subject over a long period of time or do they offer opportunity for a lot of exploration of different areas?  
Financial aid/cost:  
How many assistantships are available in the department? How competitive are the assistantships? Do they offer merit scholarships or fellowships? Do I have a good chance of getting university funding? Can I afford to go? 
Location:  
What is the cost of living in this area? Do I want to be in an urban setting? Suburban? Rural? Do I want to be close to an airport? Do I want to be somewhere hot, cold, or temperate?  
Life on campus 
Types of university:  
Do I want to attend a public or private institution? A major research university? A university known for teaching excellence? A specialist institution? A public ivy?  
Department: 
Do I want to be part of a big department or a smaller, close-knit community? Do I want a competitive or collaborative environment? Will I have support from fellow students/faculty? Do I want an academically rigorous programme or a balance between academics and extracurriculars? Does the department organise social activities, poster competitions, etc.? 
Size:  
Do I want to be at a big university, where I can meet new people every day and have a wide range of activities and classes offered? Or, do I want to be at a small college, where there is a strong sense of community and I can really get to know the people around me? 
Campus:  
Do I want to be somewhere with a unified campus life, or would I prefer to be somewhere where there are individual university buildings integrated throughout a city/community? 
Extracurriculars:  
Are there campus activities that will enhance my postgraduate experience? Are athletics a major part of campus life? Can I play sports on campus at a high-level? Will I be able to do intramural sports like basketball (or basketball, badminton, archery, sailing, fencing, rock climbing, etc.) on campus? Do they offer clubs I am interested in? Are there cultural trips to see theatre, sports, etc.?  
Housing / Transport:  
Do most postgraduate students live on-campus, off-campus, or commute from home? Is there support for family if I were to bring my spouse/children over? Would I need a car to get around?  
Student support 
You'll want to think about what you need as student on campus, and consider what you value through your different identities. While you will have the identity of being an international student, when doing your research you may also wish consider other lenses of your identity, including race, ethnicity, gender, sexuality, mental or physical disability, socio-economic background, and religion.
What kinds of support does the institution offer to students with these different identities? Is it important to you for the university to have administrative offices that offer to support students with these identities?