About EducationUSA UK
EducationUSA is a U.S. Department of State network of over 430 international student advising centers in more than 175 countries and territories.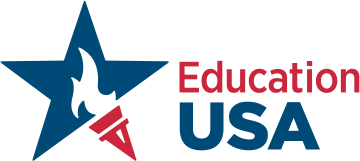 EducationUSA also provides services to the US higher education community to help institutional leaders meet their recruitment and campus internationalisation goals. EducationUSA centres are located in US embassies and consulates, Fulbright commissions, bi-national centers, universities, and non-profit organizations.
The EducationUSA UK centre, covering England, Scotland, Wales and Northern Ireland, is based at the US-UK Fulbright Commission.
How do we help students?
Each year, EducationUSA advisers respond to millions of inquiries from international students. Advisers offer a wide range of in-person and virtual services to students and their families based on Your 5 Steps to US Study, a guide to navigating the US higher education application process. Advisers provide information on a host of topics, including:
Choosing a US university
The admissions process and standardized testing requirements
How to finance a US education
The student visa process
Preparing for departure to the United States
Our advisors follow the EducationUSA principles of good practice.