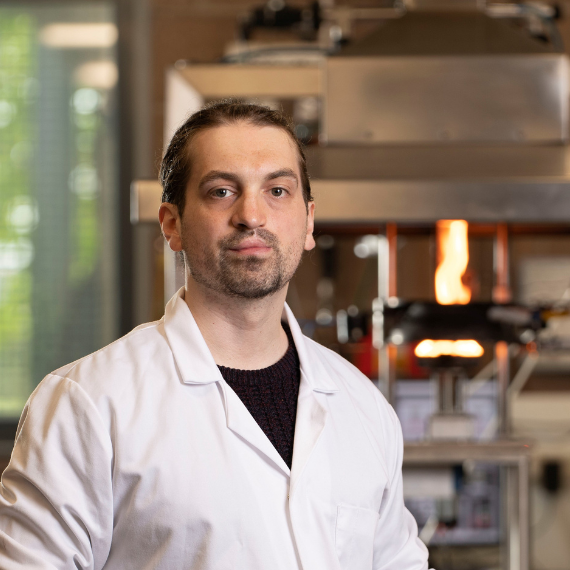 Robert Bray
All Disciplines Award - Worcester Polytechnic Institute
Rob is a PhD student at Ulster University having completed the International Masters in Fire Safety Engineering, an Erasmus Mundus course organised by the Universities of Ghent, Edinburgh and Lund. Prior to this, whilst completing his undergraduate studies at the University of Central Lancashire, he was part of a unique program dedicated to finding future leaders of the fire and rescue service. This offered him the opportunity to work as a firefighter in Blackburn for two years.
Whilst in Massachusetts he hopes to broaden his understanding of the world. Rob is a lover of history and how it shapes art and architecture. He is keen to explore some great museums including returning to the place where he proposed, the Isabella Stewart Gardner Museum.  
Rob will attend Worcester Polytechnic Institute in Massachusetts. He aims to explore experimental methods of quantifying material burning behaviour with the intention of improving fire science scalability. He would like to contribute to improving accountability and integrity in the construction industry so that all communities are afforded the right to safe homes. He also hopes to promote fire engineering as a career with the aim of eliminating one of the profession's major challenges, the deficit of engineers.