Applying for an undergraduate degree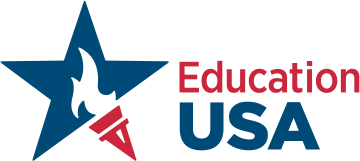 In the US, application requirements can vary greatly from one institution to another. Check the specific requirements on the website of each institution, along with any additional requirements for international students. Undergraduate applications are typically due between November and January to enrol the following autumn. 
Applying
Things to know:
Unlike UCAS, you apply to each US university separately 
Over 900 US institutions use the Common Application, an online portal to help you manage each application 
Universities will have their own application deadlines, fees and requirements 
You apply to the university, college or school as an undergraduate, not to a specific degree 
Offers of admission aren't specifically conditional - if they admit you, they expect you to continue working towards your current level, but won't specify required grades 
The slightly longer applications allow you to fully express and discuss why you are a suitable applicant. Each part of your application is taken in context and reviewed holistically. 
If you've done your research and have chosen suitable universities, you stand every chance of being an attractive applicant to the admissions committee. More British students study in the USA than anywhere else in the world, for good reason: we want to study there, and they want us on their campuses. 
Follow the guides within this section to learn about each requirement in detail, how admissions decisions are made, and what you should be doing to apply effectively. 
You should begin applying to US universities 12-18 months before you enrol. The following is a rough timeline, but each university can set their own deadlines, so make sure you do your research and plan accordingly. 
Spring - 18 months
before you enrol
Research your universities and funding opportunities, including external funding bodies - some scholarship have very early deadlines 
Register for the appropriate ACT or SAT date, if they are required 
Summer - 12 months
before your enrol 
Finalise your universities and any external funding body choices
Make a schedule of application deadlines and their requirements 
Most university applications open online on 1 August, including the Common Application 
Begin drafting your university and funding applications 
Check to confirm the last ACT or SAT testing date each university will allow you to sit, if required 
Autumn - 12 to 10 months
before you enrol
Attend USA College Day in September to meet universities and demonstrate your interest 
Request your transcript and references from your school 
Register for and start completing the CSS/Financial Aid Profile if necessary 
Early application deadline: early to mid-November 
Winter - 10 to 6 months before you enrol 
Early admissions and university funding decisions are released in December
Regular application deadline: between January and March 
Continue to apply for additional scholarships from the university and external funding bodies during the winter and early spring 
Spring - 4 months
before you enrol
Regular admissions and university funding decisions are released between March and April 
Notify universities of your decision by 1 May 
Begin your visa application process and attend a visa interview between May and August 
Check out our guide on preparing to study in the US
Orientation usually begins between mid-August and early September, but don't book your flight until you know your arrival date as well as any international student orientation dates 
Begin studying in the USA! 
Admission plans
There are several types of admission to which you can submit applications. Each comes with its own rules and regulations, so it's important to be aware of these before you apply.
Early decision
If you apply to a university through the early decision plan, it should be your number one choice of university anywhere in the world.
Things to know:
You can only apply early decision to one university
If you apply early, you are among a smaller applicant pool and will find out your decision by December.
Some early admission plans restrict you from applying to other universities
Early decision is binding – if you are admitted, you commit to enrol
You, your family and your school sign a declaration stating you intend to honour the early decision policy. Think carefully about your university choices before you opt to apply to one through early decision. If you break this code and refuse to enrol, it will reflect poorly on your school and any future applicants in the years below you and any further regular applications submitted by you might be negatively affected.
Student who apply under early decision plans receive offers of admission and financial aid simultaneously and will not be able to compare financial aid offer from other universities. Therefor if financial aid is something that's important to you, applying early decision may be a risky option.
For these reasons we'd encourage you to think carefully in applying early decisions. If you choose to apply early decision we suggest that you speak to a knowledgeable admissions counsellor at your school or book an appointment with one of our advisors.
Typical deadline:1 November
Early action
This is non-binding. You are not obliged to enrol at an early action university if you are offered a place. You can still apply to other universities under regular admission plans.
Keep in mind that certain universities operate restrictive early action plans. For example: Harvard, Princeton, Stanford and Yale won't let you apply to another university through early action.
Typical deadline:1 November
Regular decision
Regular decision is the normal process by which students apply by published deadlines, typically 1 January and receive an admissions decision by the end of March.
Regular decisions are non-binding and non-restrictive, you are under no obligation to make a decision about whether to attend until the response date, typically 1 May. You can apply to as many US universities as you like through the regular round, but we recommend no more than eight.
Typical deadline: 1 January
Rolling admissions
Universities with rolling admissions evaluate applications as they are received versus waiting to evaluate all application after a deadline. Some institutions will keep applications open until they have filled all the available places.
Unlike early decision and early action, rolling admission isn't an option you choose, it's a way certain institutions run their admission process.
This can be helpful to students who have not had the time to prepare an application for the usual deadlines. However, the later you apply, the more unlikely it is that funding will be available, and you will have less time to arrange your visa and flights.
Typical deadline: Varies by institutions
What goes into an application for undergraduate degree?
Most application to US universities will follow a similar format so you will be able to re-use or adapt the materials you prepare for each.
Application components will include:
Application form – this will include information such as basic demographics, educational credentials and any extracurriculars. Over 900 universities in the US use The Common Application for their application process. 
Admission exam scores (ACT or SAT if required) – as there is no national curriculum at secondary school level in the US, these scores are used to evaluate applicants from diverse areas and schools. You can find more information about ACT and SAT exams in our guide. 
Transcript – this is a list of your academic qualification and marks covering Years 10-13 (in England and Wales), Years 11-14 (in Northern Ireland), and S3-6 (in Scotland). A transcript is generated by your school, but you may need to provide your school or counsellor with information about what to include in a transcript, as well as any additional school report. Check out our school document guide for more information. 
Recommendation letters – you will be required to provide 2-3 letters of recommendation. These letters will be a marketing tool for you as an applicant. Choose your referees wisely as they should be able to write about your work, ability to succeed at university, ability to positively contribute to the university department, campus life, diversity, your leadership abilities, and character etc.
Essays – this is one of the most important part of the application process for undergraduate study in the US. Strong essays will set you apart from other applicants and give you an opportunity to showcase yourself to a university. Each institution will set its own questions, as well as desired length for your response. The Common App system will have one essay questions that goes to all universities and supplemental questions which are unique to each institution. Our essay guide provides more information on how to prepare a well written essay. 
Portfolios – some undergraduate degrees such as Architecture, Fine Art, Graphic Design, Film and other creative, visual art-based courses might require a practical portfolio as part of the application process. Your portfolio will be a collection of your work and demonstrate your creativity, personality, abilities and commitment, and help the university to evaluate your potential.
Interviews – Unlike in the UK, interviews in the US are more informative or to check to see if who you are in person matches who you are on your application. Most of the time the interview will be conducted by an alumni and are a way to ask the alumni about their experience at the university and ask questions about the institution.
Application fees – each university has an application fee (between $50-$100), some universities might wave the fees if you demonstrate financial need. Contact the admissions team of your desired school to make an inquiry if they would be willing to waive the application fee.
Admission requirements
Your application will be assessed across several criteria. It's important to be realistic about your university choices in terms of what academic profile they are looking for. Some of the most selective universities in the USA admit fewer than 6% of all students who apply (the University of Cambridge rate of admission is more than double this). These universities are looking for academically excellent applicants who have exceptional extracurricular involvement.
However, there are thousands of universities in the USA, so academic expectations range from high to low. You do not need straight As and A*s to be admitted to a good university in the USA. In general, American universities will at least be looking for:
Five subjects at GCSE or the equivalent National 5s
IB or A-levels/Scottish Advanced Highers
Very few 'soft' subjects
Some sort of extracurricular involvement
You should be following at least the standard course load or curriculum that students at your school normally take for university entry. Less competitive bachelor's programmes might accept the BTEC or National 4s, and community colleges might accept vocational qualifications like the GNVQ or HND.
You should contact each institution's admissions office to know for certain, and to find out how they view qualifications like non-Advanced Scottish Highers, Pre-U, the EPQ, the Welsh Baccalaureate, etc.
Competitiveness
American universities have a very competitive application process, especially at the most selective institutions. Universities are looking for students with strong applications that showcase their interest and fit to their institution. This is based on your essay's, references, grades and extracurriculars.
Academic performance
American universities will expect to see similar qualifications and results as British universities of a similar level of prestige and competitiveness. You should always report your grades in the British format, as each university will weigh your grades in a slightly different way.
US universities don't have specific entry requirements like British universities. They do however publish the grade point average (GPA) that their first year (freshman) students achieved in high school. This can be usually be found on the admissions section of a university's website, and is out of 4.0.
Academic potential
Many universities will assess your academic potential through standardised admissions exams. This is a way to create a level playing field for applicants from across the USA and the world. You will need to dedicate time to revising and practising for these exams to be a competitive applicant. There are some universities who do not require admissions exam results from students. Universities publish the average range of admissions scores their admitted students typically receive on their websites. 
Extracurricular involvement
US universities are looking for well-rounded applicants who will be active participants on their campuses and in their classrooms. They want to get a sense of an applicant's character, personal interests and professional goals. An extracurricular activity is any committed and constructive involvement not required to finish school, such as:
Employment
Volunteering
Caring for family members
Sports
School clubs
Interests in the arts
Hobbies
The most competitive schools will be looking for students who are leaders and innovators outside of the classroom.
Reasons for applying
Because universities in the USA are so individual, they are looking for the most suitable applicants for their ethos, ideology and culture.
Your application should made admission officers feel confident that you will thrive on their campus. Before you apply, make a list of reasons for why you are a good match for that university and why that university is a good match for you.
The Common Application
The Common Application (Common App) is used by almost 900 American universities. It is the closest equivalent to UCAS in the USA, and allows you to manage components of your applications to certain universities in one place.
Our Common App guides
We have produced comprehensive step-by-step guides for students and school staff to support you filling in the Common App. The most important thing to know is that the Common App requires sections to be completed in a certain order, and you won't be able to access parts of the application until other parts are complete.
Use these guides to support your US university application using the Common Application
Use this guide if you're a teacher, counselor or an advisor assisting their students with their US application using the Common App
Use this guide if you're as student applying to the USA using The Common App
While we strive for these guides to be as accurate as possible, the Common App sometimes changes its format. The best and most up to date information can be found on the Common Application website. 
Essays 
The Common Application has one required personal essay that you can choose from a list of seven prompts. This is sent to every university to which you apply. Universities can also set their own supplemental questions for you to answer. See our essay guide for more information. 
School documents 
Staff from your school can create their own accounts and attach reference letters, transcripts and school profiles to your application. Visit our School Documents page for further information. 
Extracurricular activities and honours 
The Common App gives you space to list up to 10 extracurricular activities, as well as any merit-based honours or awards you have won at school. 
The ACT and SAT 
Admissions exams (also known as standardised tests) are a way for universities to compare applicants who might come from different backgrounds and educational systems across the USA and the world. 
Results are used to support part of a university's admissions and merit-based scholarship decisions. They can assess, among other things: 
Verbal reasoning and language analysis 
Critical reading 
Writing 
Mathematics and data analysis 
Are they required? 
Universities can set their own admission requirements. Most will require the submission of admissions exam/standardised test scores. 
However, some universities are test optional. This means they will not hold it against applicants who do not submit scores. In lieu of a test score, a test optional institution might require you to submit a graded piece of coursework or controlled assessment. A full list of test optional institutions can be found on FairTest.org. 
Which exam should I take?
There are two undergraduate admissions exam formats accepted by US universities:
You can also sit the ACT with Writing. There are online resources comparing the two tests side by side, like this table from the Princeton Review.
Which test you take is up to your personal preference. You can take free sample tests on each exam's website, and should play to your strengths. Please note that since September 2018, the ACT has been computer-based for international test-takers.
Check the exam and language proficiency requirements for each university to which you apply.
Test centre locations might determine which test you take:
ACT and SAT scores are valid for five years. You can resit them multiple times, and some universities will combine the highest marked sections from each test date, known as super-scoring. However, each standard exam costs around $100, and universities will view multiple retakes critically. 
You should take the exam(s) when you are most confident you will score as highly as possible, and in time for your scores to be considered by the universities to which you are applying. 
Registration deadlines are typically five weeks before each ACT or SAT testing date. You must register before these deadlines to sit the exams. Otherwise you will be put on a waitlist and admitted to the test centre on a first-come, first-served basis if seats are vacant. Check official testing dates and test centre availability for the ACT test via the ACT website and the SAT test via the College Board website.
English language proficiency
If you have not been educated in an English-language school (eg a Welsh-language school or an overseas school) you will likely have to prove your proficiency in English. You should check which exam each university accepts, but the most common are:
Test preparation
Take the time to thoroughly prepare for any admissions exam you have to take. They are the main gatekeepers of admissions decisions. If you don't hit the range a university is looking for, it is unlikely the rest of your application will be considered.
American students applying to university will have been familiar with these tests for several years before they take them. However, British students are capable of performing excellently and achieving the highest possible scores. 
You should sit several full, timed, practice tests including the writing portions, and plan a revision programme focussing on areas you need to improve. There are many free resources to help you get a feel for the test format and revise appropriately: 
If you need additional assistance, you can also consider using a test-tutoring organisation to receive a higher level of personalised support and services. 
Essays
US university application essays are much more personal than UCAS statements. Strong essays can set you apart from other applicants, bring your application to life and showcase who you really are as a person. 
As well as the Common App essay (if applicable), universities might ask you to write two or three supplemental essays. Although some universities vary, the essays are typically 500-750 words long, and universities usually ask questions covering similar themes, such as your:
Personal identity
Academic interests
Extracurricular activities
Some real examples of essay questions include:
"What makes you happy?"
"Which aspect of our curriculum or undergraduate experience prompted your application?"
"How are apples and oranges supposed to be compared? Possible answers involve, but are not limited to, statistics, chemistry, physics linguistics and philosophy."
"Write about something you love to do."
Because the questions can vary so much, you shouldn't try to force a prepared answer. Respond organically to the question. But remember your are preparing a well-rounded application package. There should be lots of things you want to highlight across elements of your application, and personal essays are an excellent opportunity to do so.
Below are some things to think about, which might also inform how you choose your essays from the prompts given by a university:
Connect the dots between your extracurricular activities and your school work
How will you contribute to the student life or campus diversity?
How are you unique?
Describe your academic fit at that particular university
Give specific reasons for choosing that university
Are you excited about a particular subject concentration or studying under a specific faculty member?
What are your short or long-term goals?
How does this university fit into your further plans and career goals?
What does it really mean to be you?
Essay writing tips
Stop and think. Have you done enough research into choosing this university to fully convince them you are a good fit? Do you have a list of all your extracurricular activities and most important experiences?
Brainstorm your research. Think about your essay as a marketing tool - how do your experiences match up to the personal and academic fit of the university? Note these links down. Remember that some of these can be highlighted in your reference letters, so try to avoid writing about areas you want your referees to talk about.
Think creatively. You don't need to constantly use metaphors and other figurative devices if that's not your personal writing style, but you should have an essay structured with a coherent and interesting theme or narrative.
Write an introduction. This should be your hook, and should pique the reader's interest. It can be as simple as an anecdote or a quote that illustrates your main point.
Answer the question. Use your brainstormed links and arrange them into two to three well-connected paragraphs that adhere to your central theme.
Conclude the essay. What is the reader meant to take away? How will they remember this essay in particular? Try to connect this back to the theme you introduced at the beginning and end on a powerful, impactful note that highlights what unique personal trait you are bringing to their campus.
Other important things to keep in mind:
Address the essay question fully
Use clear, concise language - say what you mean
Avoid vague or empty statements (eg "I love America"), clichés and cultural references unfamiliar to US audiences
Make sure all references to university names are correct, especially if you re-use essays across your applications
Proofread extensively, read it out loud and ask several people to read it for you
Avoid repeating too much information mentioned elsewhere in your application
Address any obvious gaps or weaknesses in your application, perhaps turning them into a positive
Example essays
Here are some successful personal essays, for inspiration:
School documents
Universities in the USA want to know about you and your school. They assess your admissibility holistically and in the context of your peers, your circumstances and the opportunities available to you. 
One of the ways universities make these judgements is through the documents submitted by your school on your behalf. The usual required school documents are: 
Two to three reference letters (letters of recommendation) 
Transcript 
School profile 
Reference letters 
Letters of recommendation should be written by at least one current teacher of an academically rigorous subject and one senior school administrator (headteacher, head of sixth form, higher education adviser, etc). If you have left school and cannot contact potential referees, seek the university's advice on appropriate alternatives. 
If possible, referees should know you well and be familiar with your activities outside of the classroom. A third reference could be written by an adult from an extracurricular activity, your job, or a performing arts teacher to create a well-rounded group of references. 
Reference letters should reinforce how you meet the university's admissions criteria and speak positively about your ability to succeed academically and contribute to the school community. You should meet with your referees and discuss which aspects of your application you'd like them to highlight. This might include: 
Anecdotes about you 
Academic potential 
Successes in and out of the classroom 
Involvement in school life 
Academic interests 
Career aspirations 
Suitability and reasons for studying in the USA 
Above all, encourage your referees to avoid being too restrained and modest. American referees will be enthusiastic cheerleaders for their students. If given the option, you should waive your right to see all recommendation letters to guarantee their authenticity. It is your responsibility to notify your referees of submission requirements, formats and deadlines. 
Transcript 
Transcripts are official high school documents in the USA. In the UK, transcripts are more commonly seen when you graduate university. They are documents produced by an institution as a record of your academic performance. 
Your one-page school transcript should include: 
Official school letterhead, stamp and signature 
Years attended 
Achieved and predicted national grades from the last four years of secondary education (Years 10-13 in England and Wales, S3-6 in Scotland, Years 11-14 in Northern Ireland) 
Academic honours and awards 
Explanations and equivalencies of new or unfamiliar qualifications for university entry (EPQ, Pre-U, Welsh Baccalaureate, BTEC, etc)  
Information about how curriculum reforms relate to a student's subject choices (eg which A-levels are new standalone qualifications/which AS-levels still contribute to A2-level) 
Plans to resit any exams 
Extenuating circumstances 
How your choice and number of subjects compares to the average student 
If you changed schools within the four years before graduating, you should ask your previous school to produce a similar document. Like the reference letters, your transcript should be submitted directly by your school. 
If your school needs a template to follow, you can download our example
Use this template if you're a teacher, advisor or counselor submitting a transcript for students with A level exams
Use this template if you're a teacher, advisor or counselor submitting a transcript for a student with combo of AS and A level exams
Use this template if you're a teacher, advisor or counselor submitting a transcript for IB students
Use this template if you're a teacher, advisor or counselor submitting a transcript for students from Northern Ireland
Use this template if you're a teacher, advisor or counselor submitting a transcript for students from Scotland
Use this template if you're a teacher, advisor or counselor submitting a transcript for student from Wales
School profile 
To place your school within the context of other UK institutions, universities require a school profile. This can be as little as a paragraph at the top or bottom of your transcript, or as much as a multi-page document. 
In general, it can include: 
Type of school 
(in the USA, "public" means state funded, and academies are comparable to charter schools) 
Admissions process, if applicable 
School history and cultural/local information 
School ethos, mission statement or ideology 
Quotes from inspection reports or the press 
League table position 
(especially important if the school is ranked low but your grades are excellent) 
Student body 
(demographics, single sex or mixed, class size, etc) 
Percentage of university enrolment 
(broken down by Oxbridge, Russell Group, etc if possible) 
If your school ranks pupils by performance or not 
(this is common in the USA, so readers will expect your class rank if there is no explanation) 
Any information your school can provide about its comparison to other schools in the UK will be useful to US admissions offices. 
Make sure your school is aware of deadlines and submission requirements. 
If your school needs a template to follow, you can download our example. 
Use this template if you're a teacher, counselor or advisor to complete the school profile for students applying to the US
Interviews
Having an interview is not a requirement for admission. However, they can be an ideal opportunity to highlight characteristics and interests that are easier to convey in person than on paper.
Some universities might have an interview opt-in field on their application forms, and some universities will automatically contact you after you apply to see if you are interested in interviewing. For other institutions, you might have to explicitly state you would like to interview. 
Format 
US university interviews are different to those for British universities. It is unlikely you will be interviewed by a faculty member. Most often, interviews are conducted by admissions staff or alumni volunteers. You might speak over a phone or video call to the USA, or the representative might be in the UK. 
Unlike the UK, the interview will not be a test of your subject knowledge or intellectual prowess. Instead, they often focus on subjective aspects of your application, such as your: 
Character 
Personality 
Academic and extracurricular interests 
Goals and aspirations 
Reasons for applying 
Preparation 
Like any interview, it is important to practise and be prepared. Ask family, friends or teachers to conduct mock interview with you. You should become familiar with making well-organised and thoughtful answers, but avoid memorising prepared answers or repeating verbatim points you have made in your application. 
Questions to cover in your mock interview sessions might include: 
Why do you want to attend this university? 
Why do you want to study in the USA? 
What do you think you will major in? Why? 
How would you describe yourself? 
What is your greatest accomplishment? 
What is your strongest/weakest characteristic? 
What kind of impact do you see yourself making on our campus? 
What is the most significant contribution you've made to your school or community? 
What do you see yourself doing in the future? In five years? In ten years? 
What is your favourite book? Who is your favourite author? 
What extracurricular activities are important to you? 
Tell us about a current event you're following.
You should also prepare some questions to ask the interviewer. These might include: 
Why would you recommend attending this university? 
How would you describe campus life at this university? 
Do you have any advice for me as an applicant? 
What impact did attending university have on your career? 
Anything you want to know about the university but haven't found out yet 
Make sure you have done your research and don't ask something easily answered on the internet.
Additional interview tips
If possible, schedule your preferred university's interview last so you build experience with the others 
Be confident, genuine and enthusiastic 
Take notes during the conversation 
Revise your university research 
Read up on current events related to your academic and extracurricular areas of interest 
Send a thank you e-mail or note immediately after each interview 
Admission decisions
Once you've applied, it's time to wait for the decisions to be released. There are positive and proactive ways to respond, no matter which decision you receive. 
There are three types of decision: 
Offer of admission 
Waitlisted 
Not accepted 
Offer of admission 
If you are accepted to a university, congratulations! The institution will likely send you information on why you should accept their offer and how to do so. Within the offer of admission you will also receive an outline of what financial aid or scholarship funding they will give you. To respond to their offer, you can: 
Accept: If you need to think about your options, remember to circle back to the factors that are important to you, and pick the university which meets the most of these. Remember, if an early decision application admits you, you have to accept. Acceptances in general must be made by 1 May. 
Decline: If you decide not to accept a university offer, let the admissions office know politely and as soon as possible. You might end up applying there for postgraduate study, so don't do anything to tarnish the university's opinion of you. 
Defer: Gap years are not common in the USA and there are few formal processes to ask for a deferment. If you have to postpone enrolment for a year, ask the admissions office for guidance as soon as possible. If you decide to defer, there is a chance you will have to apply for funding all over again in the next application cycle. 
Waitlisted 
Being put on a wait list means you had strong enough credentials to be considered for admission, but there were more competitive applicants in that admissions round. There is still a chance you will be offered admission. 
Students who were offered admission might decline their place, and you will want to be at the front of the queue. To do this, make sure you follow instructions on how to remain on the wait list. 
If this is a university you definitely want to attend, let the admissions office know you will enrol if offered a place, and inform them of any significant updates to your application. Be professional, positive and succinct in your communication. 
Not accepted 
The best advice is to not take it personally. Remember the admissions committee faces the difficult task of choosing a limited number of students from a very large applicant pool. 
If you believe something major was missed or overlooked in your application, do ask about it. Otherwise, respond courteously and thank them for reviewing your application. You might apply to this university as a transfer student or for postgraduate study. 
Transfer applications
It is possible to transfer from a UK university to a US university, as well as between US institutions part of the way through a degree. This is made possible by the flexibility of the credit system at US universities. 
As well as meeting the basic university entrance criteria, transfer applicants are expected to: 
Complete at least one year of university study before transferring 
Be performing well at the current institution 
Have clear reasons for transferring to a particular university or college 
Have clear study plans and objectives at the new institution 
Study for at least two years at the new institution 
Although some requirements such as admissions exams might be waived for transfer students, it is not an easy path to admission. The most competitive colleges have even more demanding admissions standards for transfer students. It might also be difficult to attain funding. 
Timeline 
Application deadlines are later for transfer students than first-year admissions. For entry in the fall/autumn, transfer application deadlines are typically between February and March. Spring entry application deadlines will likely be in the early autumn. 
Application process 
You will be required to submit: 
Application fees 
Official transcripts from your secondary school and current university 
Reference letters, these can be from current professors 
Admission essays 
Personal statement outlining your reasons for transferring - make sure you focus on positives, and do not criticise your current institution 
You should contact the university to which you want to transfer, to find out their transfer application requirements and processes. 
You might be asked to use an external credential evaluator, to see how the courses you have taken at university so far match up to the new university's curriculum requirements. 
If you haven't met the typical requirements for a first-year student, you could be asked to take additional classes once you enrol. Alternatively, if your modules at your current university far exceed the new university's requirements, you could be granted advanced standing. 
Tips for success 
To make the transfer process as smooth as possible, you should: 
Make sure all academic records are official and bear the original stamp or seal of the issuing institution 
Submit official course descriptions for all the university courses you have taken so far, including:
Summaries or outlines of the major topics covered in each course 
State the number of units or hours required in lectures or laboratories for each course on a weekly basis 
State the term/semester lengths 
Submit required texts for each course 
Submit the credit value of the course according to your current university 
Provide information on the total number of credits required for your current degree (an honours degree in the UK is normally at least 360 credits)