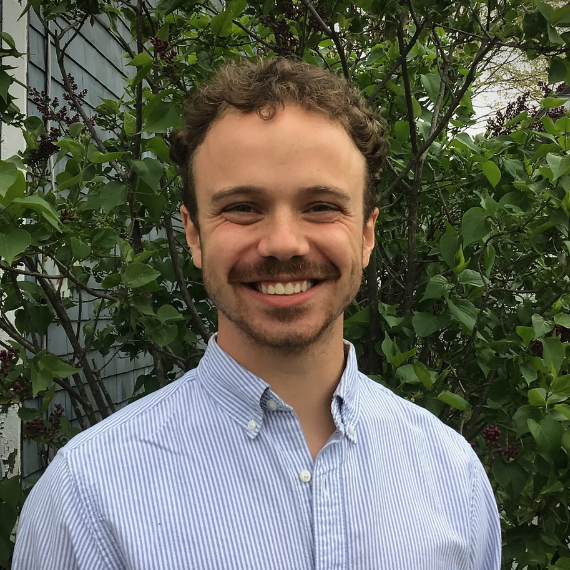 William Christmann
Fulbright-University of Roehampton Postgraduate Award in Dance
Will Christman graduated Summa Cum Laude from Skidmore College in 2021 with degrees in English and Sociology and a minor in dance. His areas of academic interest include gender theory, queer theory, and public health. Outside of his academics, will was an active leader of the Peer Health Education program, where he developed a passion for harm reduction and compassionate care.
While studying at the University of Roehampton, Will looks forward to continuing his undergraduate research on the gender binary's impact on the world of concert dance, while specifically highlighting the lived experiences of gender-diverse contemporary ballet dancers. Will is thrilled to explore the London dance scene, connect with its artists, and hear their stories.
At home, Will is currently working in harm reduction as an Overdose Aftercare and Outreach specialist. He hopes to find similar volunteer experiences while studying abroad.