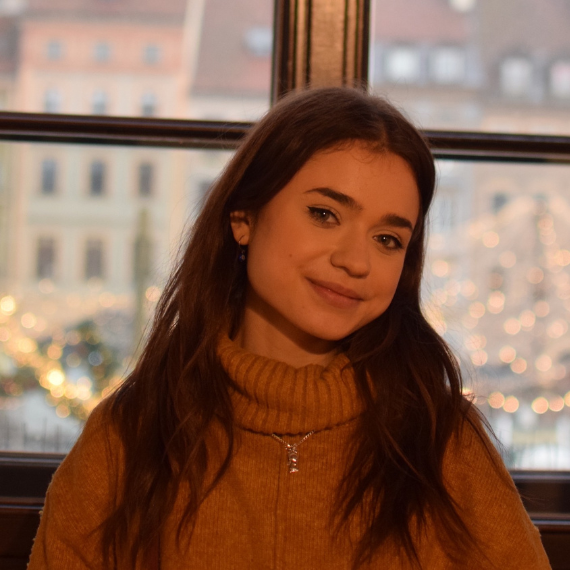 Wiktoria Gucia
Fulbright-Alistair Cooke Award in Journalism
Wiktoria was born in Poland, but spend most of her childhood in Manchester, England. In 2023, she will graduate from University College London with a degree in Social Science.
Wiktoria's interest in the "social" was inspired by observing people, especially during her time as a volunteer for adults and children with disabilities. Volunteering with marginalised communities led Wiktoria to consider sharing the unheard stories of the people she worked with, by writing about them for student newspapers. Since then, Wiktoria has been a content writer for UCL Pi Media Magazine, as well as UCL Cheese Grater Magazine and has written articles that enhance the focus on individual stories.
Wiktoria has previous connections with Fulbright, as she was part of cohort 7 of the Sutton Trust US Programme, and a team leader for subsequent cohorts. This opportunity had given her confidence in her intellectual potential, and she has since used her voice as a conference organiser, bringing attention to women's reproductive rights in Poland.
Wiktoria's experience with the Sutton Trust US Programme had further motivated her to consider graduate study in the US. After her visit to Yale University, Wiktoria became fascinated with the melting pot American society. As a Fulbright Scholar, Wiktoria wishes to delve deep into the multitude of diverse stories that the US has to offer. Through listening, speaking to and writing about people's subjective lived experiences in the US, she wishes to bring real life insights of individuals to the forefront of journalistic practice.