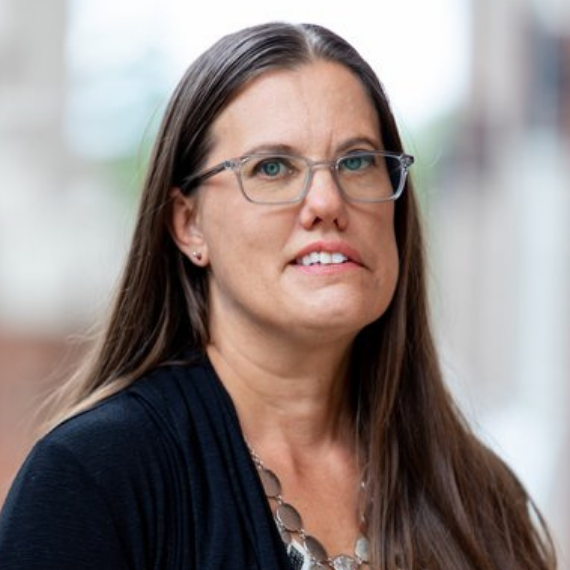 Staci Strobl
Shenandoah University (Virginia) - Global Challenges Teaching Award exploring climate change
Staci Strobl is a Professor of Criminology and Criminal Justice at Shenandoah University in Virginia (USA) and a research fellow in the Sectarianism, Proxies, and Desectarianization Center (SEPAD), University of Lancaster (UK).

In 2019, she and two colleagues (Lieselot Bisshop and Julie Viollaz) received the Outstanding Article Award given by the Division of White Collar and Corporate Crime of the American Society of Criminology. The article, entitled "Getting into deep water: Coastal land loss and state-corporate crime in the Louisiana bayou," was published in the British Journal of Criminology in 2018. Strobl's research focuses on environmental crime, state and corporate crime, and comparative criminal justice with particular attention paid to gender, ethnic, religious and sect identity. She is the author of Sectarian Order in Bahrain: The Social and Colonial Origins of Criminal Justice (Lexington Books, 2018). 

She has also earned the Radzinowicz Memorial Prize for her article in the British Journal of Criminology about the criminalization of female domestic workers in Bahrain. Strobl is published in the International Journal for Crime, Justice and Social Democracy; International Journal of Comparative and Applied Criminal Justice; The Review of Faith and International Affairs; and Nidaba: An Interdisciplinary Journal of Middle Eastern Studies, among other journals.