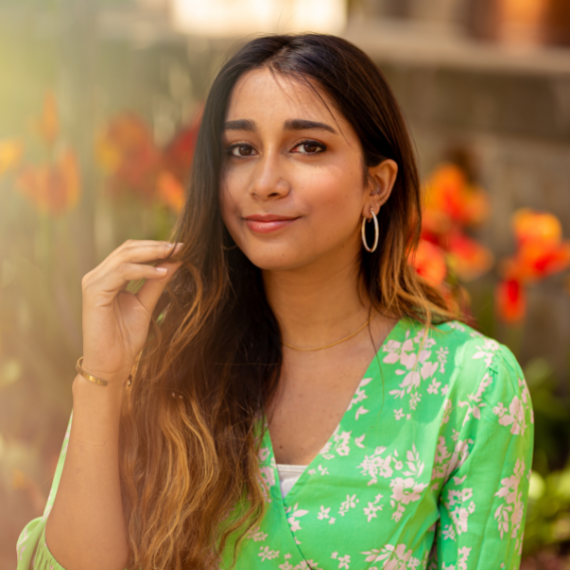 Sarah Pitafi
Fulbright-University College London Postgraduate Award
Sarah is from rural Illinois and graduated from Yale University in 2022 with a B.A. in Ethics, Politics, and Economics. As a clinical research coordinator at the Yale COPPER Center, Sarah oversaw multiple research studies, and particularly investigated how to improve equity and accessibility in cancer care through community-based and holistic interventions.
While serving as a research assistant in the pediatrics department of Washington University Medical School, Sarah worked on a project to analyze the impact of malnutrition on pediatric cognitive development. She also worked with underserved rural healthcare populations, which motivated her to focus on understanding how physicians can combat healthcare inequities. Her senior thesis explored the ethics and efficacy of establishing COVID-19 vaccine mandates at universities like Yale. Sarah has served as a policy director for the Yale College Council, a treasurer for the Yale Hunger and Homelessness Action Project, and as a volunteer at local free healthcare clinics and vaccine programs.
As a Fulbrighter, she will attend University College London to obtain an M.A. in Philosophy, Politics, and Ethics of Healthcare. She hopes to be a pediatrician that works with underserved and rural populations, and utilizes clinical research and public policy to craft solutions to systemic healthcare access barriers. Sarah's excited to continue volunteering in hospitals in London, as well as visit every museum possible.