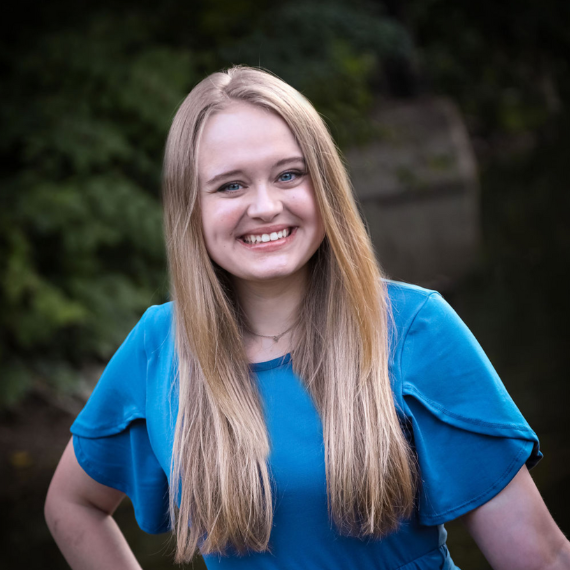 Sarah Belcher
Scotland Summer Institute on Technology, Innovation and Creativity: University of Strathclyde and the Glasgow School of Art
Sarah Belcher is from Pikeville, Kentucky, and a rising junior at the University of Louisville where she is majoring in Public Health with a track in Professional Health Studies. She is in the university's Guaranteed Entrance into Medical School Program and a Grawemeyer Scholar focused on undergraduate research.
Interested in the intersection of cardiology and poverty, Sarah hopes to work as a physician, scientist, and public health professional. She is excited to learn more of how others are using creativity and innovation in their scientific endeavors at the Glasgow School of Art and the University of Strathclyde, Glasgow.
Growing up in Central Appalachia, Sarah found a love for the culture and natural beauty of the region while also seeing the effects of health disparities related to high rates of low-income. Sarah has worked in policy to improve her region as well as similar areas that are underserved. She hopes to learn more about how Scotland addresses similar issues and use these ideas to inform her own work in the future.
While taking part in these enriching academic experiences, Sarah is excited to be part of a diverse cohort and learn from them while traveling abroad for the first time.