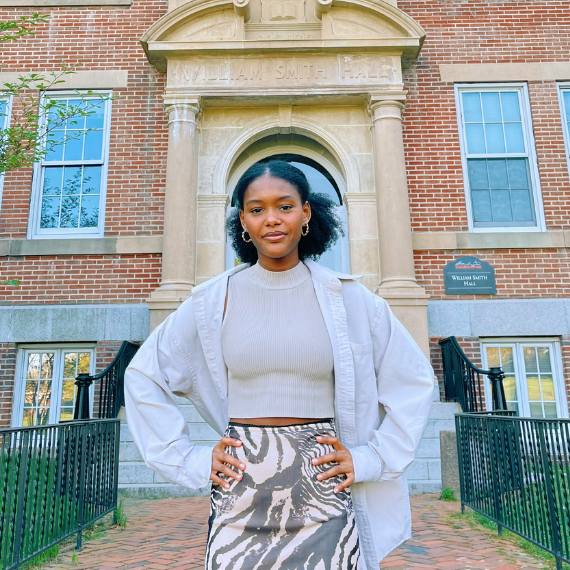 Salamata Jalloh
Fulbright-University of Edinburgh Postgraduate Award
Salamata Jalloh's earliest memories are from her time growing up in Guinea, a country in West Africa. Although much of what she remembers are fragmented images and the sounds of her native language of Pularr, they serve as a reminder of where her passion for African Studies began.
Originally from Boston, Massachusetts, Salamata Jalloh graduated Magna Cum Laude from Washington College with a degree in Political Science and minors in both Peace and Conflict and Religion. In college, Salamata focused on courses relating to international development and African politics, and wrote a thesis titled, "Coups D'etats: The Substitution of Democracy" where she explored public opinion on the outcomes of coups d'etat in Guinea and Mali.
While in college she had an amazing experience interning at the Georgetown Law School's Criminal Justice and Juvenile Justice Clinic where she worked closely with attorneys. Salamata hopes to combine her interest in African Studies and law, and work as an international human rights lawyer; she hopes to fight for human rights especially in West Africa. As a Fulbright recipient, Salamata plans to receive a master's degree in Africa and International Development from the University of Edinburgh, to further expand her understanding of political instability and coups d'etat in West Africa. After Fulbright, Salamata hopes to become a Peace Corps volunteer in her home country of Guinea, after which she will attend law school.