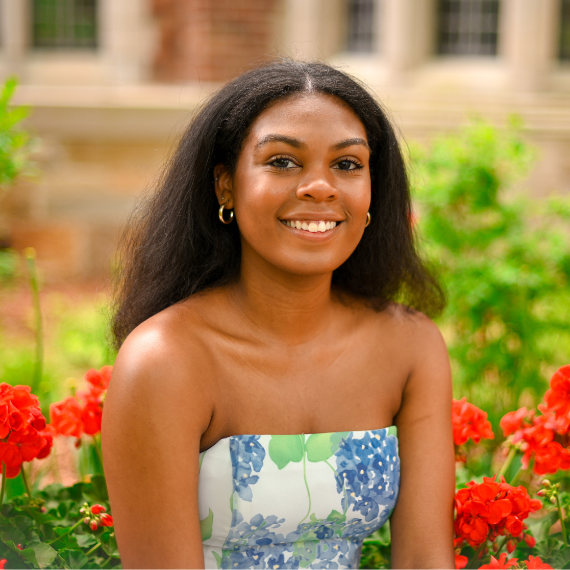 Reyanna James
Fulbright-SOAS, University of London Postgraduate Award
Reyanna graduated from Yale University in 2022 with a bachelor's degree in Economics & Mathematics. During her time at Yale, she developed an interest in studying how power relations such as gender, race, and coloniality impact economic trajectories.
In particular, she is interested in the ways these power relations impact the nature of work; what and who do traditional conceptualizations of labor leave out? Passionate about highlighting the experiences of Black women in shaping economic policy, Reyanna is also a fellow at the Sadie Collective, a nonprofit organization dedicated to increasing opportunities for Black women in economics.
As a Fulbrighter, Reyanna will be pursuing a master's in Development Studies at SOAS University of London. She will study the historical intersections of systems of power and their relationship to global capitalist development. After the Fulbright, she hopes to continue a career dedicated to improving the economic status of the most marginalized, centering women of color globally. Reyanna is looking forward to immersing herself in London's thriving literary scene and exploring the city through its pubs, cafes, and bookstores.