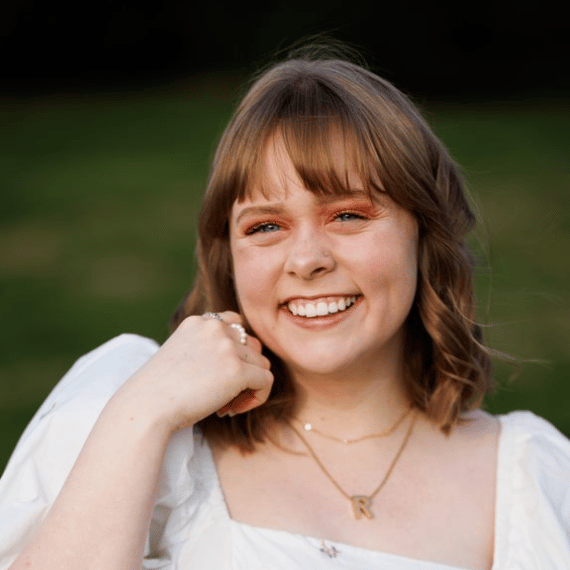 Rayleigh Deaton
Fulbright-Royal Holloway, University of London Award
Rayleigh Deaton of Charleston, South Carolina, graduated from the University of Kentucky in 2023 with degrees in media communication and political science. While at UK, she served as two-time editor-in-chief of the award-winning independent student newspaper, the Kentucky Kernel. She also studied abroad at Oxford's Exeter College as part of the university's English Literature Summer School program as an English-Speaking Union TLab scholar during the summer of her junior year. While at Oxford, she fell in love with England and knew she wanted to receive her graduate education there. 
Rayleigh will be earning her MSc in Media, Power and Public Affairs from Royal Holloway, University of London, in Egham, England. This master's program focuses on the interconnected relationship among those making the news, those reporting it, and those impacted by it. The program perfectly combines her two undergraduate degrees and will prepare her for her future career in international political reporting, helping her gain a better understanding of the exchange of power on each level of the news industry. 
When not writing, Rayleigh enjoys vintage shopping, singing in choir, reading, hiking, and discovering new coffee shops. She is thrilled to go from UK to the UK — exploring London and the surrounding countryside, learning more about life in England, and drinking innumerable cups of tea.