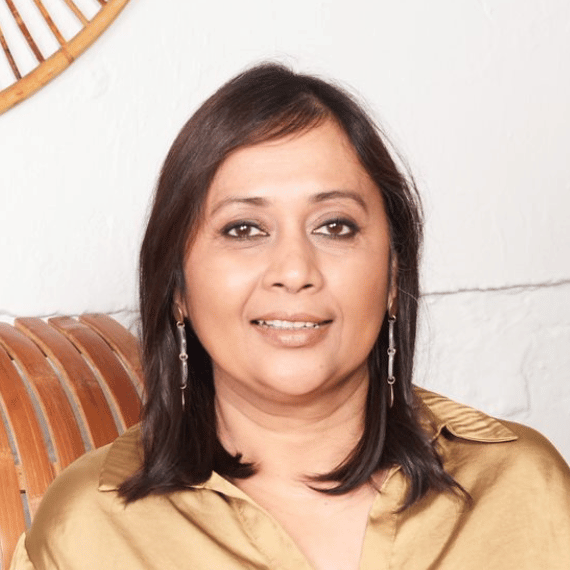 Pragya Agarwal
Fulbright All Disciplines Scholar Award - University of California
Pragya Agarwal moved to the UK from India to study for a Masters and then a PhD from The University of Nottingham, further to which she held a Leverhulme Fellowship and senior academic positions in the UK and abroad. Currently she is a visiting professor of social inequities at Loughborough University and a visiting scholar at University of Oxford. She is the author of four widely acclaimed books on inequalities and bias, and reproductive justice. Her writing also appears in Scientific American, New Scientist, WIRED, The Conversation, The Guardian, Prospect Magazine, among others.  
Pragya is the founder of a research think-tank, 'The 50 Percent Project', that examines gender and racial inequities around the world. She is a Fellow of Royal Society of Arts and Royal Geographical Society and recently been awarded a British Library Eccles Centre fellowship to research her next book. She was awarded a Crucible fellowship by NESTA for 'innovative inter-disciplinary research', and a Transmission Prize in 2022 for 'making big complex scientific ideas accessible'.  
Pragya is a highly sought-after speaker and has a strong media profile, and has given talks at the Sydney Opera House, Met Police, British Museum, Royal Society, Google, National Slavery Museum, United Nations, The Martin Luther King Jr. Center for Nonviolent Social Change, Science Museum Boston, and Microsoft. 
As a Fulbright Scholar at University of California Irvine, Pragya will be investigating judicial bias, especially how bias affects decision-making in the areas of domestic violence, reproductive justice and immigration laws, and the role that maps play in the judicial domain.