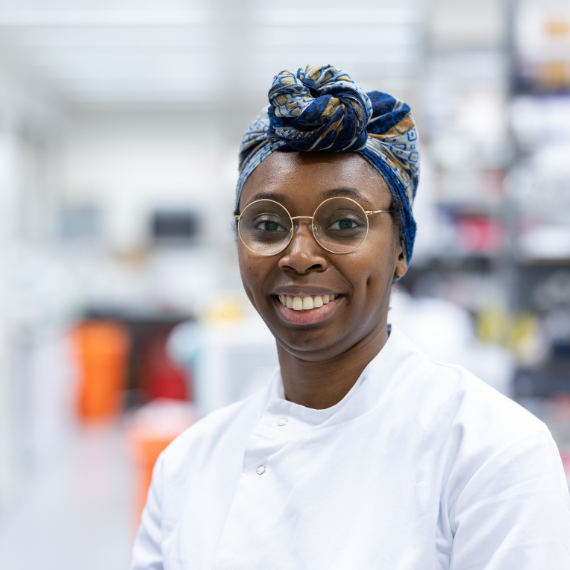 Phebe Ekregbesi
All Disciplines Award - Master's in Molecular Microbiology at Johns Hopkins University
Phebe graduated with a BSc in Biomedical Sciences from the University of Bath in 2018. Phebe's passion for malaria research was crystalised during a year-long internship at the London School of Hygiene and Tropical Medicine where she worked in collaboration with NHS partners to publish a report into causes anaemia during sepsis.
Since 2019 she has been a research technician in various immunology labs within at Imperial College London. Phebe has contributed through technical support and training to ongoing research projects ranging from infectious diseases to asthma. While at JHU, Phebe aims to investigate the immune consequences of pregnancy-associated malaria from the maternal, foetal, and infant perspectives. This Fulbright will give them the opportunity to integrate learning from the classroom, laboratory, and community settings to encourage better dialogue between scientists, participants, policy-makers, and the general public.
Outside of the laboratory, Phebe volunteers with multiple organisations promoting STEM field to under-represented groups – whether mentoring young girls and non-binary people through the Stemettes; or celebrating black voices with the Black in Immuno Hub -  and is excited to expand this work within Baltimore.