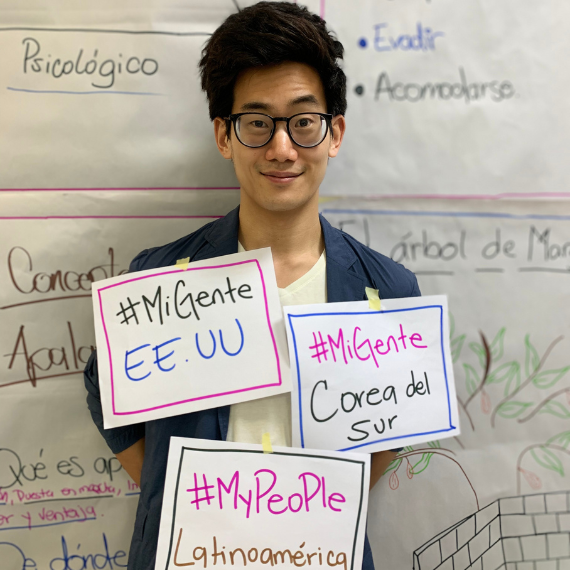 Paul Kyumin Lee
Fulbright-All Disciplines Postgraduate Award - M.Phil in Conflict Resolution and Reconciliation
Paul Kyumin Lee works as a Program Specialist for Youth Programs at the U.S. Institute of Peace, and previously worked in the China and North Korea program at USIP. Before joining USIP, Paul worked in the Asia Program at the Carnegie Endowment for International Peace as a James C. Gaither Junior Fellow.  
For six years, Paul led Divided Families USA, an NGO that advocates for a formal mechanism for Korean Americans to reunite with their relatives in North Korea, and is the co-founder and co-host of the Divided Families Podcast, a platform for connecting stories of family separation. Paul has been a dialogue facilitator for the Words of Engagement Intergroup Dialogue Program at the University of Maryland, the Strait Talk Symposium, a civil society dialogue workshop at Brown University and the University of California, Berkeley for youth from mainland China and Taiwan, and at Seeds of Peace, a summer camp in Maine for teenagers from conflict areas. He graduated from Yale University with a bachelor's in political science and speaks Korean, Mandarin, Japanese, and Spanish. 
As a Fulbrighter, Paul will pursue an M.Phil in Conflict Resolution and Reconciliation at Trinity College Dublin's Irish School of Ecumenics in Belfast, where he hopes to learn about community-level reconciliation and dialogue initiatives that he can apply to the Korean Peninsula.