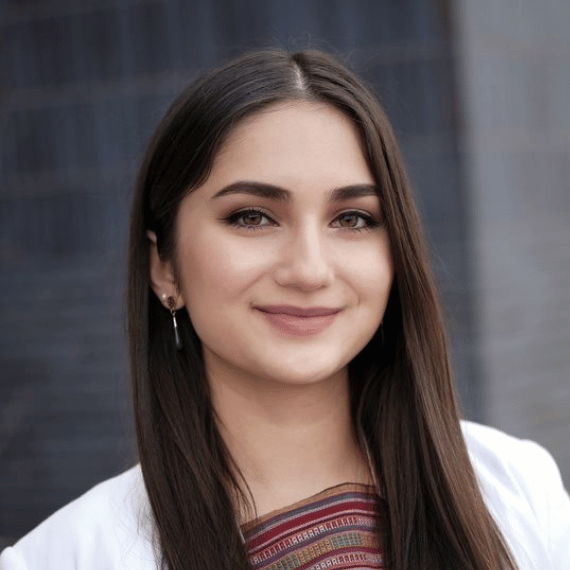 Olivia Jakabosky
Fulbright-University of Exeter Award
Olivia grew up in California and graduated from Montana State University in May 2023 with a B.S. in Conservation Biology and Ecology with minors in Sociology and Global Studies. She is a Udall Environmental Scholar, Truman Scholar finalist, Garden Club of America Scholar, and an AmeriCorps alum with the Prickly Pear Land Trust.  
As an undergraduate researcher, Olivia has been involved in multiple research projects across many MSU labs that center on the human-wildlife interface, such as the Wildlife Habitat Ecology Lab. For her Honors thesis, Olivia partnered with Paraguayan non-profit, Para La Tierra, to conduct a socio-ecological study on urban howler monkeys. Apart from research, as a second-generation Filipinx American, Olivia is dedicated to diversity, equity, and inclusion and spearheaded MSU's first Pan-Asian association.   
Combining her passions for science and community, Olivia aims to bridge the divide between humanity and the natural world through community-based approaches. Olivia will be attending the University of Exeter to obtain an M.S. in Conservation and Biodiversity to cultivate the cross-cultural dialogue needed in community-based conservation. As an outdoor enthusiast and an art fanatic, Olivia is excited to discover the UK's natural as well as historic landscapes and visit the Royal Opera House.