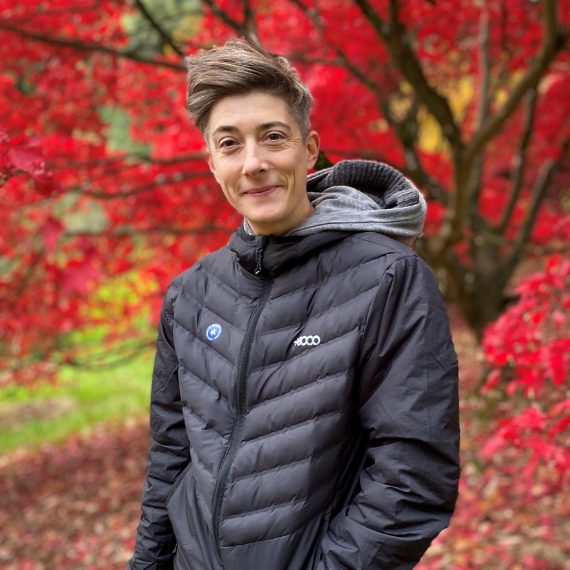 Melanie Brown
Civic Science Fellow 2022-23
Melanie Brown is an award winning multimedia journalist who will serve as the Civic Science Storytelling Fellow based at the University of Oregon's Center for Science Communication Research. Melanie has spent the past decade working for the BBC in factual programming with a focus on making science documentaries for the BBC World Service. She is passionate about telling complex science stories in ways that are accessible to a broad audience and foster engagement with the most pressing scientific, environmental, and health issues. Some of her past stories have covered; brain computer interfaces, China's scientific development and its implications for geo-politics, wildfires, AI in warfare, underwater noise pollution, memory loss, the future of toilets and gene editing.

Before retraining as a journalist, Melanie worked in international development in communications and fundraising roles. She cut her teeth meeting communities in rural Afghanistan and sharing their stories to increase awareness around the challenges they faced. This experience helped her foster a people centred storytelling approach to convey nuanced understandings of development projects in complicated settings.

Melanie holds an MA and NCTJ in Multimedia Journalism and a BA in International Relations from the University of Sussex. Outside of work Melanie enjoys getting into nature, whether that's her garden or the great outdoors, she's often found with a camera poised at some tiny natural wonder and is she is learning to wood carve and kayak, she doesn't like dill.