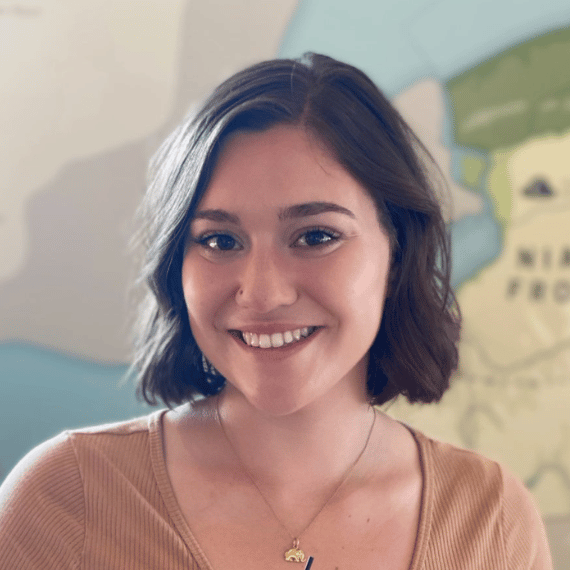 Maggie Brooks
Fulbright-University of Southampton Award
Maggie Brooks started her academic career by earning an International Baccalaureate Diploma at Kenmore East Senior High School in Buffalo, NY. During this time, she traveled to Haiti where she saw a lack of medical resources available and the difficulty that Haitians had in receiving quality care. This experience moved her to study biomedical engineering at RIT where she enrolled in a class partnered with Engineering World Health, which allowed her to visit Guatemala to help repair medical equipment.  
Since graduating with a BS in Biomedical Engineering from the Rochester Institute of Technology, she has been working in the medical device industry as a Quality Engineer. 
At the University of Southampton, Maggie will be pursuing a MSc in Amputation and Prothetic Rehabilitation. The program focuses on understanding the amputation and rehabilitation process from a holistic, patient-centered view. The multidisciplinary group of students will explore the patient's needs physically, psychologically, and emotionally. After graduation, Maggie hopes to combine what she learns with her engineering background to improve access to low-cost, quality prosthetic devices for people in low-resource areas. 
Maggie is honored to be a Fulbright recipient and is excited for the opportunity to launch into her dream career.