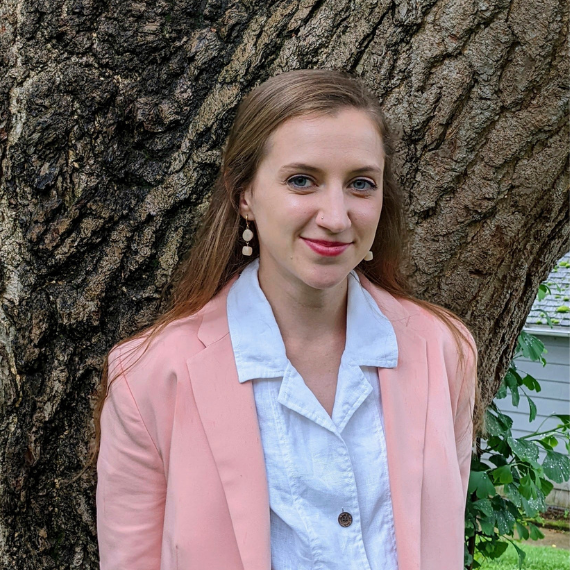 Madeleine Henderson
Fulbright-University of Exeter Postgraduate Award - Circular Economy in Medical Devices
While earning her BS in Biomedical Engineering at Purdue University (2020) and working in the medical device industry, Madeleine noticed the incongruity between the mission and execution of healthcare. While improving our health and lives, the healthcare system is emitting carbon and creating plastic waste, contributing actively to the pollution and climate change that hurt health and lives. 
She realised there was a need at the intersection of her technical engineering skills and environmentalism to create a more sustainable healthcare system. While in university, Madeleine worked with the Purdue Student Sustainability Council to create a food waste diversion program; while working in product development at a multinational medical technology company, she co-founded an employee global environmental action group.  In this new field, the UK's National Health System was the first to commit to net zero carbon emissions, making it the perfect location to continue her studies.  
At Exeter, Madeleine will study sustainable systems change to augment her engineering skills. She plans to work with the local NHS hospital to study the environmental and patient care impacts of reusable medical devices. She is also looking forward to exploring the surrounding nature, finding her favorite pub, and joining the university club equestrian team.