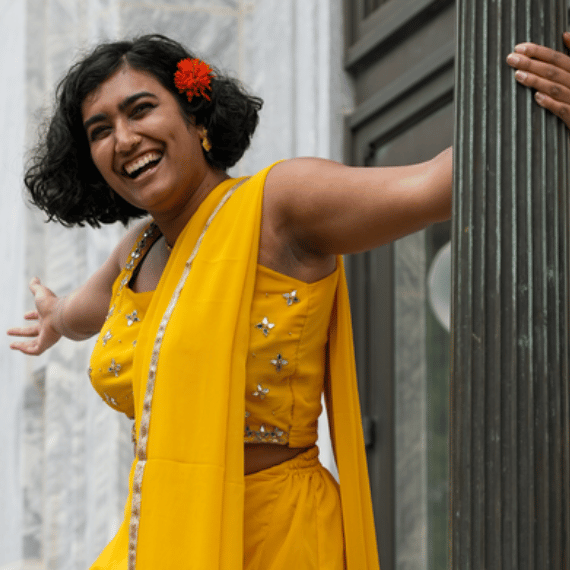 Kheyal Roy-Meighoo
Fulbright-Open Study/Research Award
Kheyal Roy-Meighoo graduated summa cum laude from Emory University with a BA in Film and Media and History.  Her passion is bringing together social justice and film, and she has made it her mission to think critically about diversity through art, discover new forms of storytelling through animation, and uncover histories that have not yet been told. 
Kheyal will be pursuing an MA in Animation at the Arts University Bournemouth to create a stop motion animated film that discusses themes of identity, loss, and resilience in the Asian diaspora. She was drawn to Bournemouth because the university includes both theoretical and practical coursework that will allow Kheyal to explore social justice filmmaking. 
Kheyal has chosen to study in Bournemouth because the field of diaspora studies is highly developed in the UK due to the long history of British colonialism in Asia and patterns of Asian immigration. Her MA project will foster a cultural exchange between the US and UK by drawing connections between the legacies of empire in both countries. Kheyal also looks forward to entering the thriving stop motion and experimental animation environment in the UK.