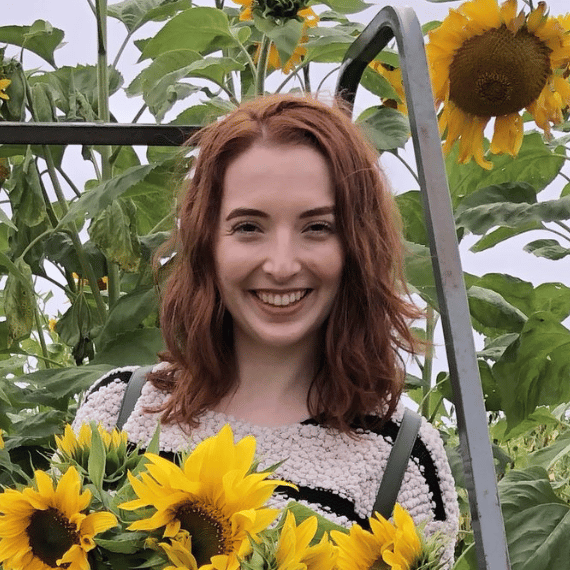 Kaitlin Zablotsky
Fulbright-University of Edinburgh Award
Hailing from sunny California, Kaitlin first visited the UK in 2012 on Fulbright's Summer Institute at Durham University where she worked on an archaeological dig at a Roman fort, made lifelong friendships, and set a goal to pursue postgraduate studies in the UK.  
Kaitlin studied Finance, Biology, and Theatre at Santa Clara University. After her undergrad, she worked in cancer research for six years at Stanford and the University of California, San Francisco. Kaitlin has worked extensively with cancer patients from vulnerable populations in the SF Bay Area, helping to address economic/social/geographic factors which can prevent patients from accessing healthcare. 
Kaitlin is ecstatic to begin the Master of Public Health degree at University of Edinburgh. Her research will focus on cancer health inequalities in the rural Western Isles. Through direct interviews, she will characterize common experiences with disparities faced by cancer patients and shed light on unmet needs faced by this community. The MPH will help launch her into a career in health policy where she hopes to focus on healthcare system reform. 
She is a performing artist and can't wait to dive into the vibrant arts scene in Edinburgh. She also looks forward to exploring Scotland's great outdoors.