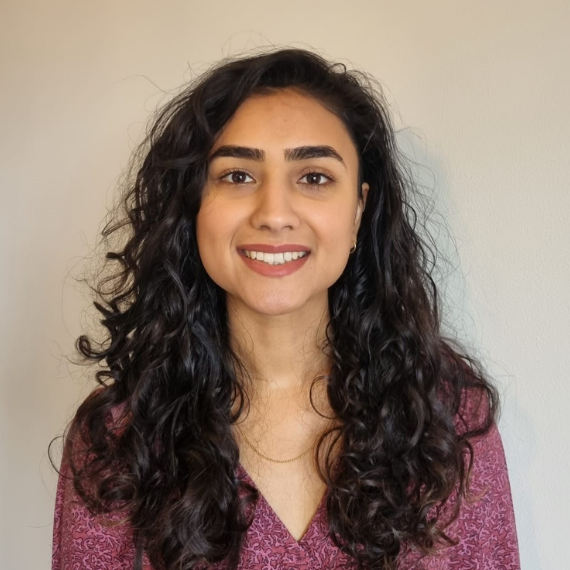 Junaina Pirbhai
Wellbeing and Welfare Manager
Junaina manages wellbeing and welfare, being a point of contact for Fulbrighters requiring wellbeing support and providing appropriate training for staff. She is also responsible for the development of the Commission's safeguarding policies and processes in line with best practice.
Junaina completed part of her education in Ontario, Canada. She has a BSc. in Psychology from the University of Warwick and has been working in pastoral support in education for many years. Junaina is currently doing her Master's in Integrative Counselling and Coaching. She is passionate about breaking down barriers that individuals and communities may face due to mental health, and increasing awareness around positive wellbeing strategies to improve overall life satisfaction.
In her spare time, Junaina enjoys reading novels, swimming and hiking.