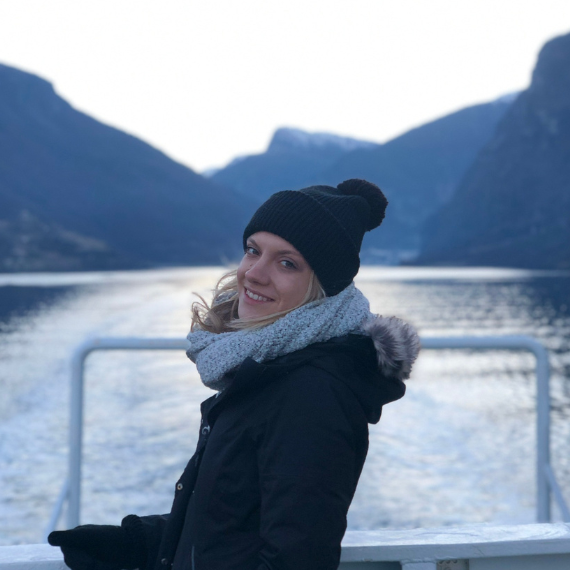 Judith Forunova-Russel
Fulbright-Loughborough University Postgraduate Award - US, UK, and EU multilateral relations: a humanitarian framework for climate migration
Judith Fortunova-Russell is a Bulgarian-American multi-lingual journalist from Washington D.C. In 2021, she graduated with a dual-M.A. in Journalism, Media, and Globalization from the European Union's Erasmus Mundus Journalism Program. Through this program, she studied at the Danish School of Media and Aarhus University in Denmark and the University of Hamburg in Germany. In 2018, she also received a B.S. in Journalism, with two minors in French language & literature and International Studies from St. John's University, as well as a certificate in United Nations Studies from Columbia University.
Driven by the implicating relationship between cross-cultural media, foreign policy, and human rights, Judith has closely examined these subjects in her research focusing on migration, statelessness, and refugee issues. Her projects include examining the European Union's public policy and social integration efforts of the Romani populations, the social consequences of xenophobic language in the reporting on Turkey's President Erdogan's border threats, and a qualitative interview analysis on South African documentary filmmakers' overcoming xenophobic violence.
While at Loughborough University, she will be pursuing a PhD In Politics, History, and International Relations, and will be focusing on developing a multilateral foreign policy framework towards climate change induced migration.