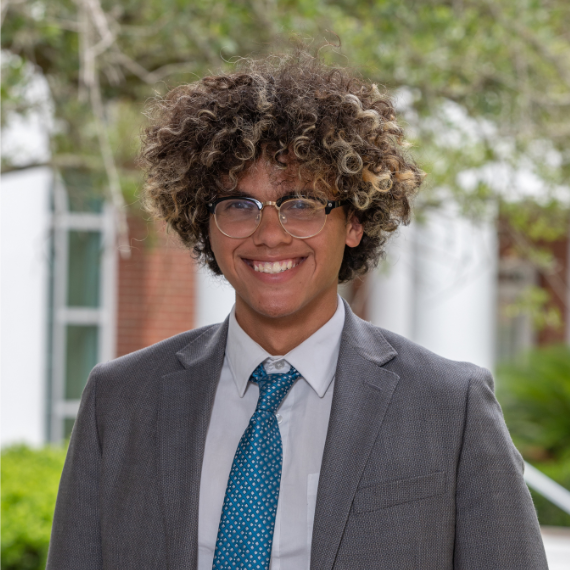 Joseph Ambrosino
University of Bristol Summer Institute on Black Humanities
Joseph Ambrosino is a 2nd-year student at the University of South Florida (USF) studying Political Science and History with a minor in Psychology. Joseph has a strong interest in the connections between African American history and mental health. Through this, he has created USF's first Black Wellness Club; a student organization dedicated to bridging psychological concepts and research to the black experience in America.
As a recipient of the Summer for Undergraduates Program at the Florida State University College of Law and as a member of the USF Mock Trial and Debate Teams, he has competed at a high level of oral debate. Using these skills, Joseph has the background to examine how marginalized communities and traditional ideas of justice and injustice are remediable.
Joseph also serves as the Social Outreach Chair for Stonecatchers; a student organization focused on building more empathetic leadership in all walks of life. Outside of academia, Joseph practices the piano for his church, skateboards with his brother back home in Lakeland, FL and sings for the Judy Genshaft Honors College Choir as a bass.