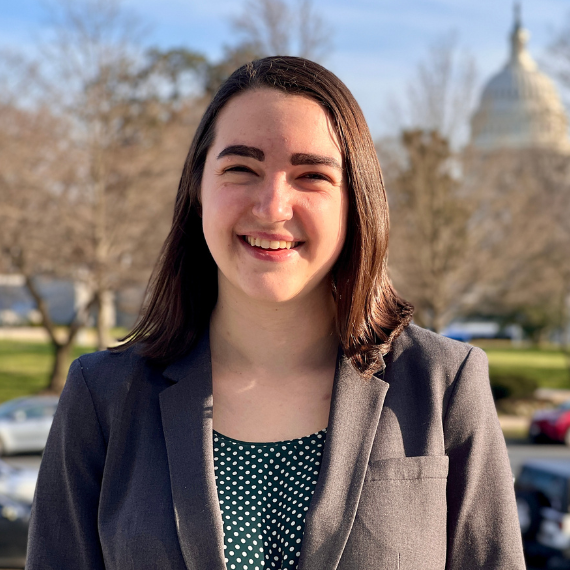 Gretchen Coleman
Fulbright-University of Manchester Postgraduate Award - MA in Political Science - Democracy and Elections
Gretchen Coleman grew up in Palatine, Illinois and studied political science and political philosophy at Syracuse University.
Through working on campaigns and in government throughout her undergraduate career, Gretchen discovered her passion for voting rights. In early 2020, she started a youth voting initiative to make information about elections more accessible for Generation Z voters in Illinois. For her Honors thesis, she pursued research on young people's trust in the electoral process, and she has worked with Vote Early Day in Washington, D.C. to promote a national celebration around early voting.
Gretchen is grateful for the opportunity to study in the United Kingdom to gain a comparative perspective on democratic processes. She will pursue an MA in Political Science on the Democracy & Elections track at the University of Manchester, where she aims to pursue research comparing voter identification policies between the United States and the United Kingdom.
Gretchen's ultimate goal is to fight for a stronger, more representative democracy by advocating for electoral reform in the United States. Through her time in the United Kingdom, she plans to build connections with advocates in the United Kingdom to promote long-term collaboration between the two countries.