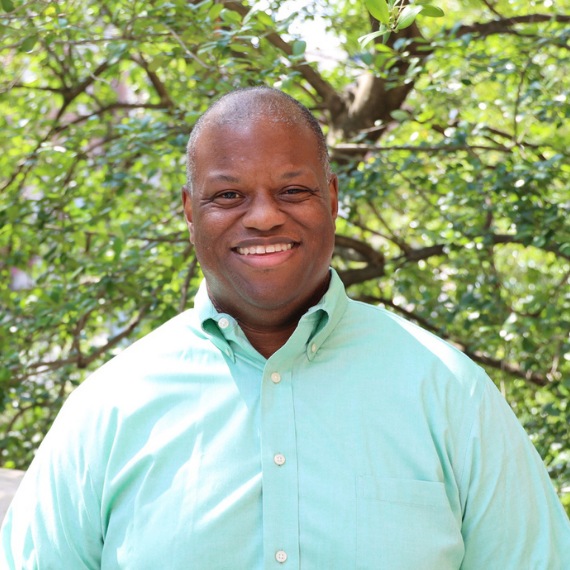 George L. Daniels
The University of Alabama - Global Challenges Teaching Award exploring racial injustice
George is a former television news producer turned mass media scholar.   Since 2003, he's been teaching newswriting and reporting, electronic news reporting, media management and host of other courses at  The University of Alabama in Tuscaloosa. 

In 2021, he co-edited Teaching Race: Struggles, Strategies and Scholarship for the Mass Communication Classroom.  Currently, he's finishing his second book, Barrier Breakers: Media Educators Meeting the Diversity Challenge Across the Decades.  An associate professor of journalism and creative media, Dr. Daniels researches issues of race in the media workplace and the dynamics of race in news reporting.  He's the winner of several national awards for his teaching in the areas of media management, service learning and community engagement. In 2021, he was the recipient the Gene Burd Award in Urban Journalism Studies for his ongoing studies of the contemporary Black press.

From 2013 to 2019, Dr. Daniels was assistant dean for administration in The University of Alabama's College of Communication and Information Sciences. He's worked as a broadcast journalist in Atlanta, Ga., Cincinnati. Ohio and his hometown of Richmond, Virginia.  Currently,  Dr. Daniels serves as the inaugural Faculty Fellow for Diversity and Inclusion for the Broadcast Education Association.