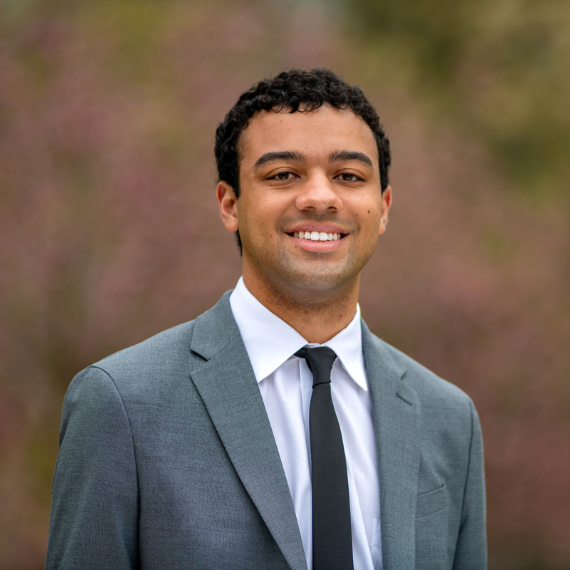 Devin Diggs
Fulbright-University of York Postgraduate Award
Devin Diggs graduated as valedictorian of the University of Notre Dame in 2022 with a B.S. in Neuroscience and Behavior and minor in Education, Schooling, and Society.
Devin spent the summer of 2019 in Accra, Ghana researching barriers to healthcare for children with cerebral palsy with the Center for Learning and Childhood Development. This sparked his interest in promoting healthy brain development which he further explored through the Developmental Biopsychiatry Research Program at Harvard Medical School's McLean Hospital in 2020. His research focused on the structural changes and increased risk of mental health problems due to childhood adversity.
Motivated to mitigate the negative consequences of childhood maltreatment and learn from national leaders of behavioral health, Devin worked for the Substance Abuse and Mental Health Services Administration the summer following his graduation. At the University of York, Devin will study the intersection of his interests through the MSc in Mental Health and Wellbeing in Education program, focusing on school-based interventions to promote children's mental health.