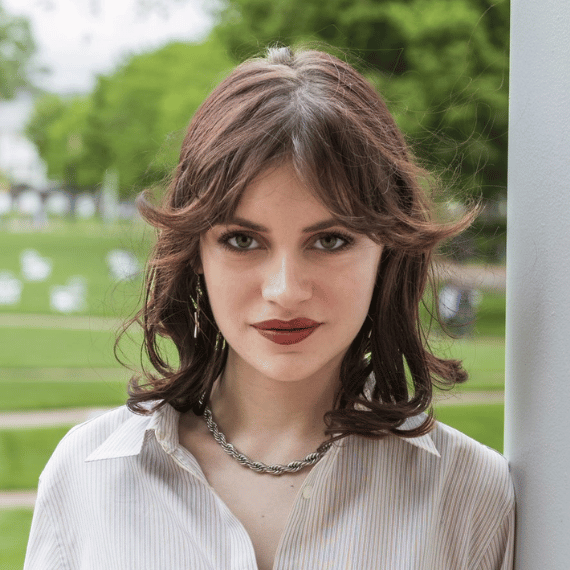 Denise Becker
Fulbright-University of Leeds Award
Denise Becker grew up in Middletown, Delaware and graduated from University of Delaware in 2023 with a B.S. in Marine Science and concentration in oceanography. Throughout her undergraduate education Denise has worked on several research projects, including her honors thesis studying the North Atlantic Current during a geologic warm interval. Her research area, paleoceanography, often studies the connection between oceans and climate throughout Earth's history. 
She will be pursuing a Master's by Research degree at University of Leeds, under the guidance of Dr. Natasha Barlow. She will study the rate of sea level rise in the North Sea during the Last Interglacial using tephra from distant volcanos. Her data will be used by other scientists on the RISeR (Rates of Interglacial Sea-Level Change, and Responses) project to help predict future sea level rise in Northwest Europe beyond the year 2100.  
Denise has never travelled abroad and is excited to join an international research project. In her free time, Denise plans connect her love of earth science with art by painting British landscapes. She is also a Chelsea fan and hopes to attend many football matches.