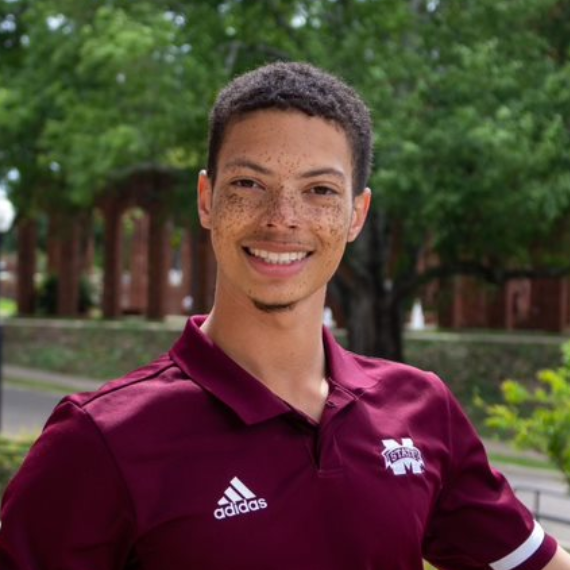 Christopher Jolivette
University of Bristol Summer Institute on Arts, Activism, and Social Justice
Christopher Jolivette was born in Birmingham, Alabama and is a rising sophomore at Mississippi State University. Christopher is majoring in Psychology and English with a minor in French.
Christopher's interests do not stop there; however, he is also a member of MSU's Jazz Ensemble, serves as Drum Major for the Famous Maroon Band, and is a member of the Shackouls Honors College. As a Presidential Scholar, Christopher also represents some of MSU's highest achieving students.
Christopher has a deep passion for social justice, active participation in government, and a deep interest in the ways in which different cultures can express themselves through music and the arts. In studying how jazz culture across the world, Christopher hopes to gain a deeper understanding of how distinct group aspects permeate the mainstream.
With these traits in mind, Christopher is interested in combining his love of music and artistry with activism. In doing so, he looks to find ways in which self-expression can be utilized by historically disenfranchised groups. Christopher is excited to study these different ideas in his time at the University of Bristol.