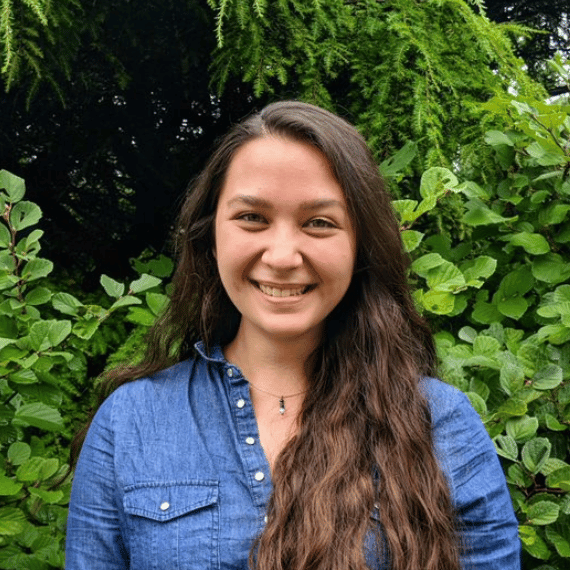 Catja Christensen
Fulbright-University of Roehampton Award in Dance
Catja Christensen of Dunn Loring, Virginia is dancing her way from New London, CT to London, UK. After double majoring in Dance and English at Connecticut College, she will continue her research into the ethical preservation of performance and the impact of multiculturalism on dance production today at the University of Roehampton's Dance Practice and Performance M.A. 
Christensen trained at The Washington School of Ballet in DC before expanding her practice and research scope in college. Among many performance highlights, she trained and performed around Ghana in March 2023 with Connecticut College's Dance Department, exploring how dance interconnects with cultural preservation, challenges stereotypes about the African continent, and serves as a model for intercultural integrity. Additionally, Christensen is a journalist; she was Co-Editor-in-Chief of The College Voice in 2022-23 and wrote for Pointe Magazine and The Oslo Desk. 
At Roehampton, Christensen plans on continuing her research into dance as a link between cultures and as a critical link to identity and community. Outside of the classroom, Christensen is an avid Tottenham Hotspur supporter and looks forward to exploring the UK as much as possible.