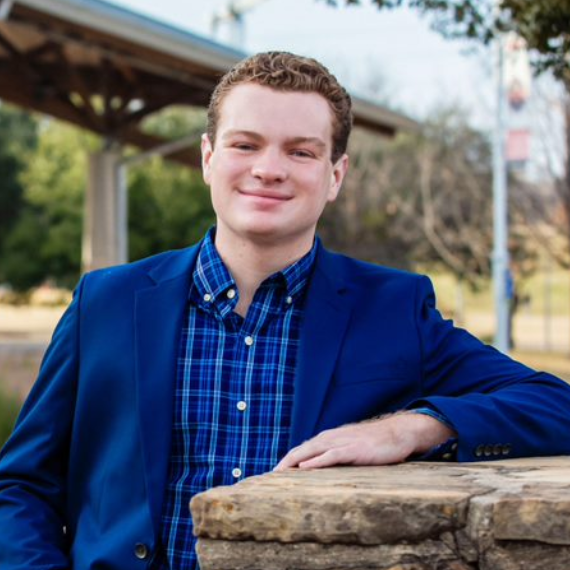 Caedon Spencer
Aberystwyth University Summer Institute on Identity and Nationhood
Cade Spencer, originally from Austin, Texas, is currently a rising junior at Georgetown University in Washington, D.C. Cade plans to major in English.
As an aspiring English literature educator and/or professor, Cade holds a passion to critically engage with stories that explore social justice, queer faith and love, and disability justice. Through the in-depth study of this important literature, Cade believes incredible contributions to social change can be made. Cade is excited to study the power and beauty of literature as part of his time at Aberystwyth University. 
As a lifelong advocate for himself, his peers, and his community at-large, Cade also cares deeply to support movements in educational equity. Specifically, Cade is passionate to fight for reform in and increased support for learning disability policy within the public education system. As a student with dyslexia and dysgraphia himself, Cade desires to bring attention to the need for increased learning disability support and the many intersectional lenses that the movement requires. Cade is excited to intentionally seek out global insights on disability and queer justice in his time at the institute to implement in his own advocacy efforts back on campus and beyond. 
Alongside the professional and academic experiences of this Summer Institute, Cade eagerly awaits the incredible opportunities to form new friendships, explore the beautiful Aberystwyth, and read exciting literature in the National Library of Wales. Having never traveled abroad before, Cade excitedly awaits this great adventure and looks forward to an amazing summer in Aberystwyth.