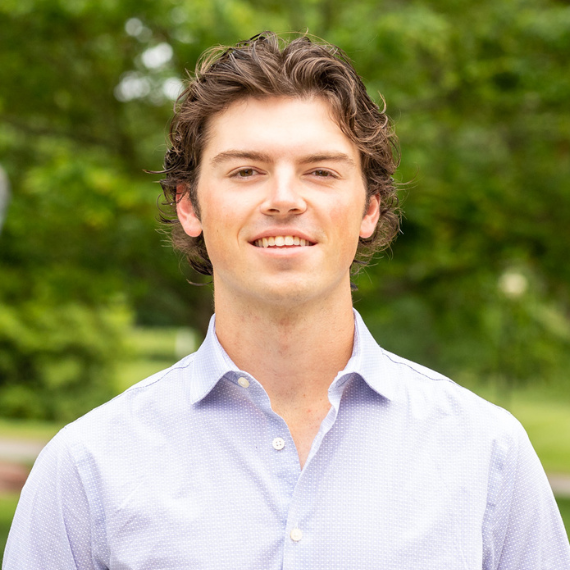 Brett Cooper
Queen's University Belfast Summer Institute
Brett Cooper was born and raised in Chattanooga, Tennessee and is currently a rising sophomore at Centre College in Danville, Kentucky. Brett is double majoring in Business and International Studies and is a Brown Fellows Scholar.
Through his academic interests and in his professional career, Brett desires to lead through the business field while maintaining an international scope and looks forward to exploring what business practices look like in Northern Ireland while at Queen's University. Brett is also passionate about involvement in public service.
As the chair of his college's Student Government Association Finance Committee, Brett has applied his academic interests to his college community and desires to use his professional career to serve each community he becomes a part of. Brett is excited to bring back the skills learned through the Summer Institute to better serve his local community. In addition to the academic experiences at the Summer Institute, Brett is excited to explore the city of Belfast and Northern Ireland as a whole. He is looking forward to interacting with a diverse set of colleagues and making new connections in his travels.