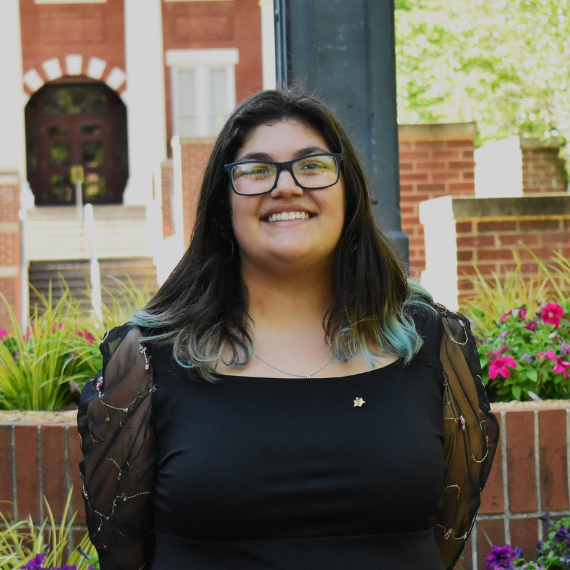 Alexis Keeney
Queen's University Belfast Summer Institute
Alexis Keeney was born in Killeen Texas and raised in Athens, Georgia. She is currently a rising sophomore at Georgia College and State University and is majoring in Sociology with a minor in Public Health with a Leadership Certificate. Alexis loves service and will be vice president of her chapter of the National Service Sorority Gamma Sigma Sigma. She loves interacting with people and is so excited to meet the people of Belfast through her travels.
Alexis also is very passionate about the education system and volunteers at one of the local primary schools near her college. She works every week with students in the first and kindergarten grades to work on their reading skills.
Alexis is excited to share everything she learns while traveling with both her students and sorority members. While Alexis loves school, she is also excited to meet and work with individuals from various backgrounds. Both of Alexis's parents have disabilities so inclusivity is one of her core values.
Alexis is so grateful for the opportunity to learn about Belfasts history and culture while she is studying. She is hopeful that it will open her eyes to new views and perspectives.