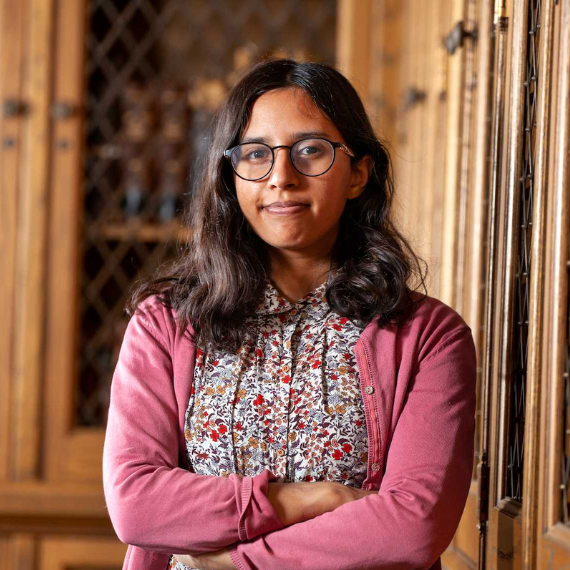 Alexandra Chand
Fulbright-University of Leeds Postgraduate Award – M.A in English Literature
Alex Chand is a writer from California, Kentucky, and Texas. In 2022, Chand graduated from Lawrence University with a bachelor's degree in physics and English.
At Lawrence, Chand wrote a hybrid critical-creative manuscript illuminating how autistic voices inhabit contemporary poetry and other texts, earning summa cum laude honours for her work. While at the University of Leeds, Chand will pursue an M.A. in English Literature. Her master's thesis will continue to build on an existing discourse of autism poetics with an intersectional lens, focusing on representations of autistic voices of colour situated within a global landscape. She is eager to engage with other scholars working at the intersection of disability studies and literature at Leeds. Upon returning to the States, Alex will pursue an M.F.A. in creative writing at the University of Mississippi, where she plans to continue building on her master's thesis.
In addition to her work in English literature and creative writing, Chand founded and chaired the Lawrence University Disability Working Group, where she helped foster ongoing collaboration between students and the university to effect change. She initiated the creation of a introductory disability studies course and helped establish a permanent committee to address disability and accessibility within student government. Chand looks forward to continuing work in disability advocacy while in Leeds through the Leeds Disabled People's Organisation. An athlete competing in cross country, track, and swimming, Alex is excited to participate in triathlon as well.