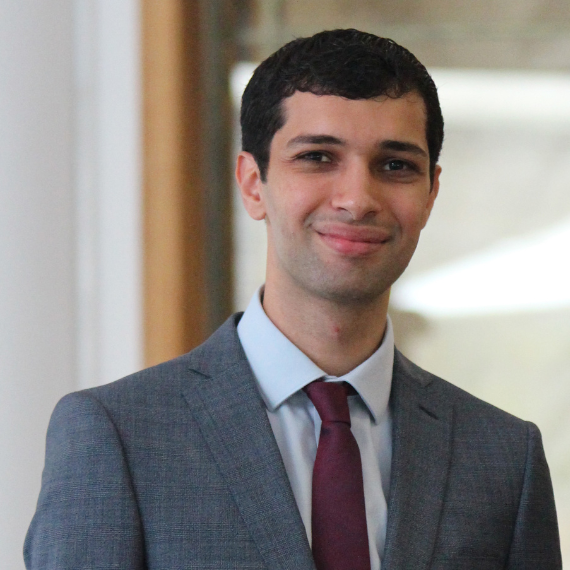 Ahmad Elabbar
All Disciplines Award - University of California, San Diego
Ahmad is a PhD student in the Department of History and Philosophy of Science at the University of Cambridge, researching the role of justice in global climate assessments.
Having grown up between cultures and countries, moving as a child from Leicestershire to Medina and back again, Ahmad developed an interest in global issues that cross borders and present challenges to diverse communities and ways of life. As such, climate change soon became Ahmad's focus of study, a common thread throughout his academic journey, which began with a Master's in Physics from Loughborough University, followed by a Master's in Philosophy from the University of Oxford and a Master's in History and Philosophy of Science and Medicine from the University of Cambridge.
Along the way, Ahmad noted a separation in popular and ethical debates over climate justice, which insulate climate science from questions of justice, giving the impression that justice is not a concern for science. Ahmad's project at the Institute for Practical Ethics at the University of California, San Diego, aims to bridge this separation, placing justice at the heart of climate assessment. He is delighted to join the Fulbright community and experience the joys of discovering the U.S.