Making the most of College Day
Getting ready to attend College Day? The key to success is to prepare well. See our tips below for before, during and after the event.
Our tips for USA College Day
Research schools that will be at USA College Day using our university search. Visit university websites and take notes to show you have done your research. You can find the perfect match by refining your search by available majors, campus setting, types of funding, and other details important to you. 
Look out for a range of universities in the event programme. Well-known universities can be amongst the most competitive, with acceptance rates of less than 10%. There is a great variety of excellent universities at College Day that could be a perfect fit, so don't let yourself get hung up on just one or two.
Plan some key stands you want to visit using the floor plan. Take a minute beforehand to locate the stands for EducationUSA -Fulbright, the Sutton Trust US Programme, and the U.S. Embassy in London so we can help you find answers to your questions about US study, visas and living abroad.
Practice your introduction and prepare essential questions using our tips for choosing a university. Be sure to mention who you are, when you plan to enrol, and what majors you are interested in. Take advantage of the unique time that you as a student have to make connections with admissions and university staff.
Pack light! All you need is a notebook. Make use of your time spent in the queue by reviewing your notes and practising your introduction. Note that bag searches will be in effect and large bags will not be permitted in the venue.
Follow up after the fair with an email to the admissions representatives. College Day is a great opportunity to build relationships with admissions officers, so recap what you discussed and thank them for the information.
Organise your materials, and start to make some decisions. Do your best to rule out universities that are not a good fit and begin to compile the information on universities you are excited about!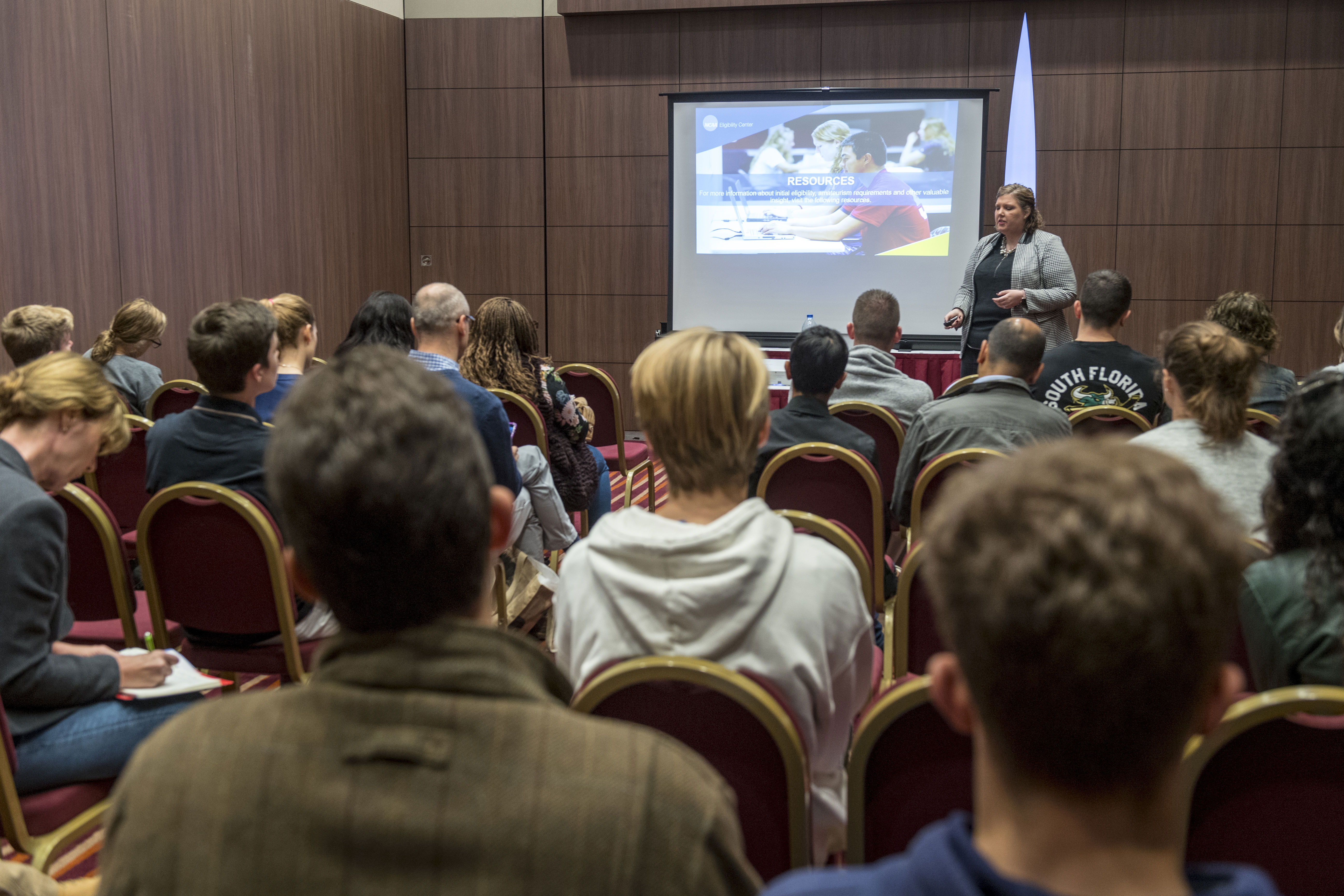 College Day is proudly supported by JetBlue
Now flying daily from London to Boston and New York.
Our airline partner has fantastic options for students and their families to travel to the United States. Check out their student-friendly offers here.